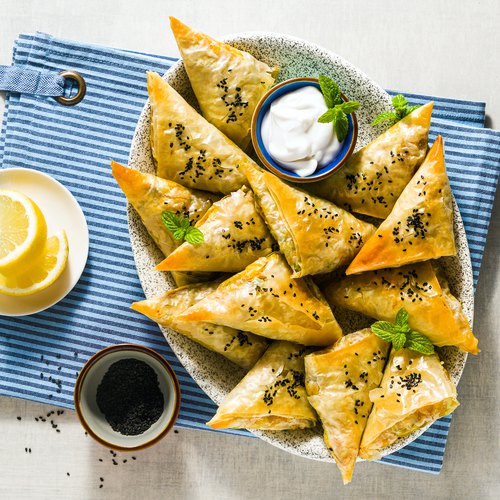 Potato Samosas
A little pocket of flavor!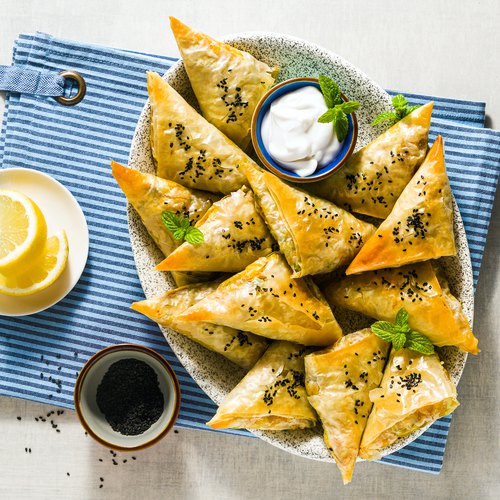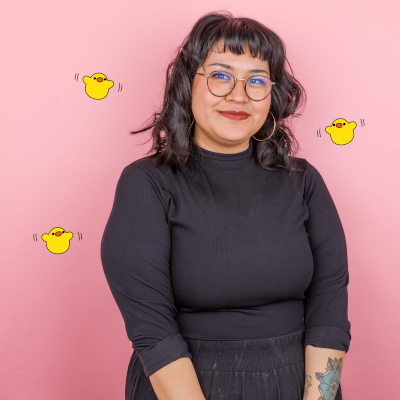 "Samosas are a classic Indian staple. You see them at every Indian restaurant because of their popularity. We often see them stuffed with meat or veggies. This recipe shows you how to make a classic potato and peas samosa that you can make large batches of and store in the freezer for later use... Because we know you'll want to have these over and over again."
Total time: 1 hour 30 minutes
Prep time: 30 minutes, Cook time: 1 hour
Ingredients for 5 people
5 medium-sized potatoes
3/4 cup of peas
2 tbsp of butter
1 tsp of turmeric
1/2 tsp of curry powder
1/4 tsp of paprika
5 sheets of phyllo dough
1/2 cup of chutney
Salt & pepper
---
Step 1/3
Peel and dice the potatoes to 1-inch pieces and boil them until tender. In a bowl add the cooked potatoes, butter, turmeric, curry, and paprika and mash until combined. Add your peas (frozen or fresh), salt and pepper (to taste) and fold to combine.
Step 2/3
Preheat the oven to 350 F. Cut the phyllo sheets lengthwise to have long strips. Place a spoonful of the potato mix to the bottom corner of the phyllo dough and fold over in a triangle shape to close the samosa. Repeat until all your phyllo dough is used up.
Step 3/3
Once all the samosas are ready, bake them for 15 min, or until golden brown, and then serve hot out of the oven with your favorite chutney. I recommend a cilantro, mint, and yogurt chutney. Enjoy!
Chefclub's Tips & Hacks
You'll probably have a hard time folding your first samosa, I recommend adding a tablespoon of filling to the corner, folding it over in a triangle form, and continuing until you've used all the dough. When you bake them, bake seam side down so that it stays closed.