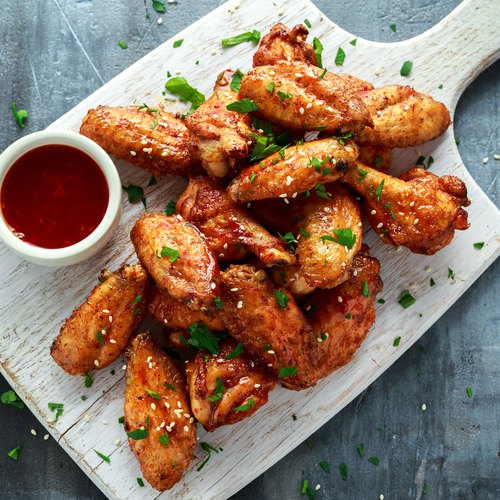 Baked Buffalo Wings
Buffalo, Parmesan Garlic, Lemon Pepper... Which is your favorite?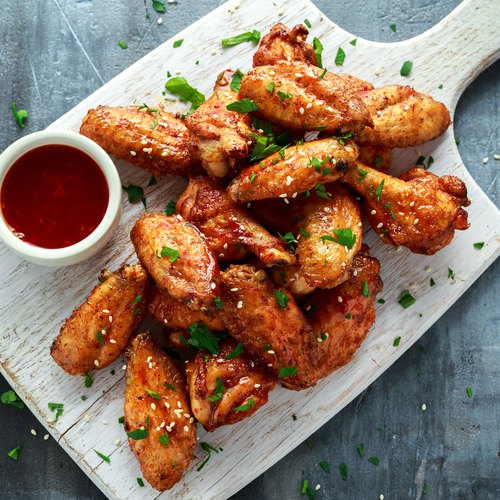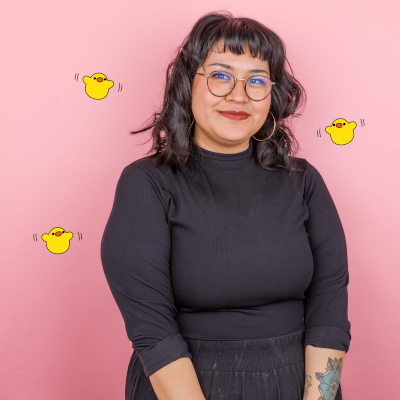 "Making Buffalo wings doesn't have to be scary. When you learn this cooking hack, you'll make buffalo wings a regular part of your dinner rotation because they are ridiculously easy to make. The best part? I give you a buffalo wings recipe that you can enjoy three ways!"
Total time: 30 minutes
Prep time: 5 minutes, Cook time: 25 minutes
Ingredients for 2 people
16 chicken wing halves
1/2 cup of buffalo sauce
2 tbsp of butter
1/2 tsp of fresh ground black pepper
1 tsp of lemon juice
---
Step 1/4
Preheat the oven to 400 F. On a lined baking sheet, add the chicken wings halves spaced about an inch from each other. Bake the wings for 25 minutes turning them halfway. For the final 3 minutes, flip your wings one last time and broil them on high (if your wings are frozen, add an additional 10-15 min to the baking).
Step 2/4
For Buffalo wings: In a microwave-safe bowl, add your hot sauce, the butter, and the black pepper, and microwave for 30 seconds . Once the wings are cooked, toss them in with the sauce, top with a squeeze of fresh lemon juice, and serve with blue cheese dressing or ranch. Enjoy!
Step 3/4
For parmesan garlic wings: Grate or finely chop 2 cloves of garlic in a bowl, add 1/2 cup of grated parmesan cheese, 1 tablespoon of chopped parsley, and 2 tsp of mayo. Stir the mixture together and toss your wings in when they are ready. Enjoy!
Step 4/4
For lemon pepper wings: in a bowl, mix the zest of two large lemons, 1 tbsp of black pepper, and 1 tsp of salt. Toss your wings and top with a squeeze of fresh lemon juice. Enjoy!
Chefclub's Tips & Hacks
Baking is the healthiest way to cook chicken wings, but you can flour them and fry them for an extra crunch, or you can grill them over charcoal for a smokey taste!