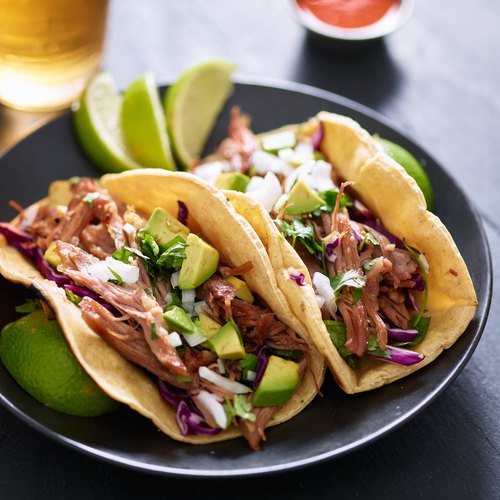 Pork tacos with avocado
The best happy hour food!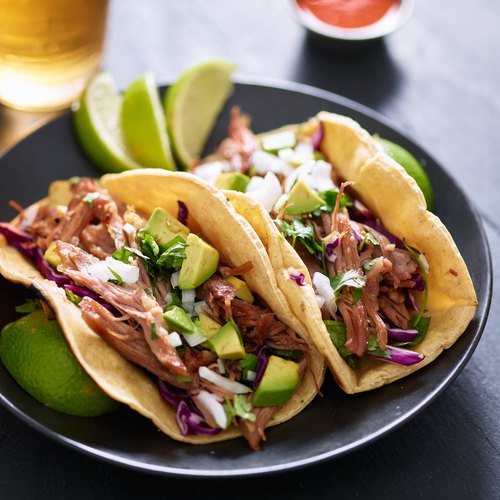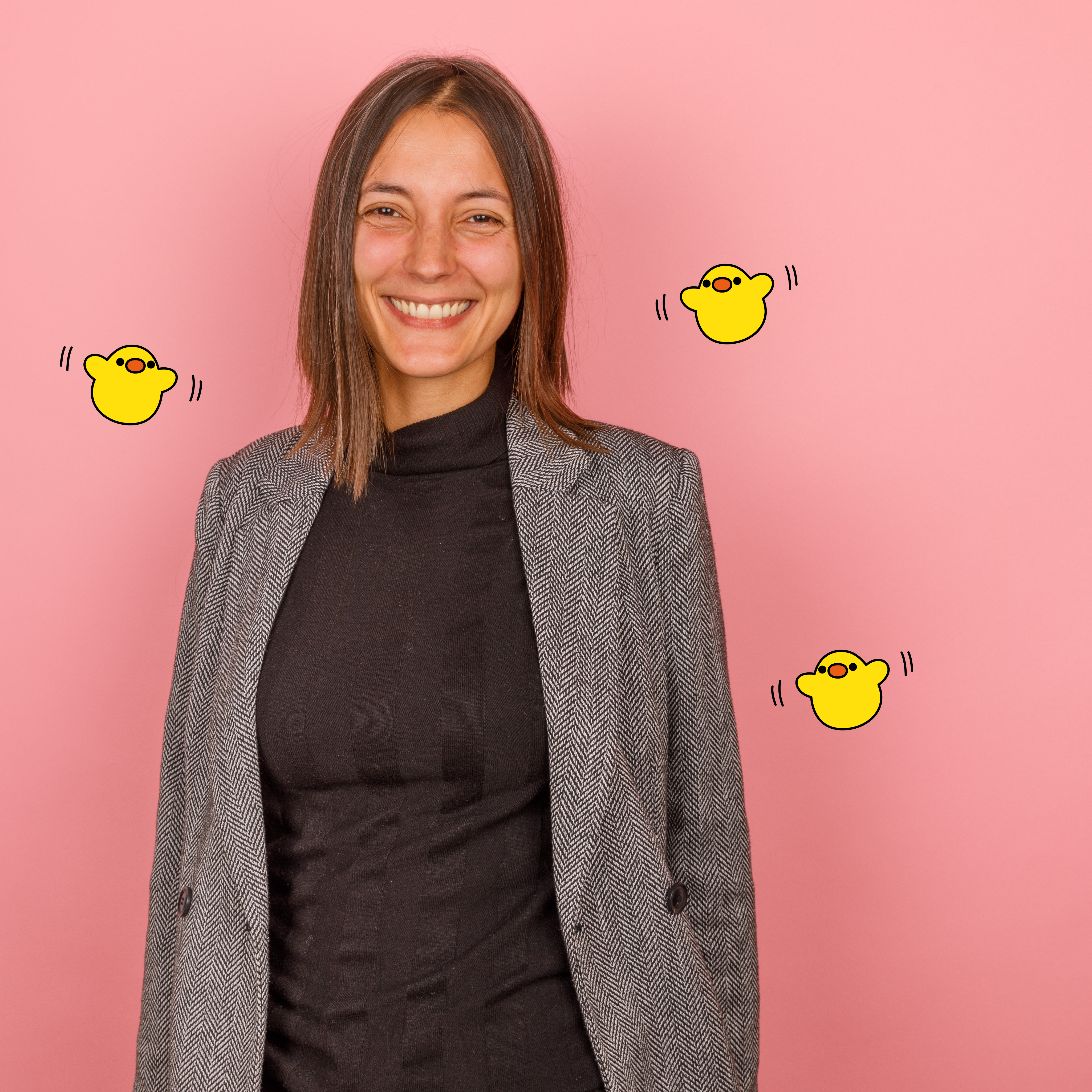 "Tacos are a Mexican cuisine staple. Corn tortillas filled with irresistable toppings are the perfect appetizer to share with friends while chatting over a beer!"
Total time: 2 hours 40 minutes
Prep time: 30 minutes, Cook time: 2 hours 10 minutes
Ingredients for 6 people
2 1/4 lb of pork shoulder
2 cloves garlic
0.3 cup of apple cider vinegar
1/2 cup of apple juice
1 cup of beer
5 limes
1/2 tsp of chili powder
2 tbsp of peanut oil
2 tbsp of ketchup
1 tsp of salt
2 avocados
1/2 botte of cilantro
1 scallion
12 corn tortillas
1 1/4 cups of grated cheddar cheese
4 tbsp of fried onions
---
Step 1/4
Dice the pork and place in the Dutch oven with peanut oil to brown. Add the peeled and chopped garlic and pour in the vinegar. Scrape and stir any excess fat that has stuck to the bottom of the pan, then add the apple juice, beer, juice of 4 limes, chili, ketchup, and salt. Cover and cook for 2 hours on very low heat.
Step 2/4
After cooking, shred the meat with a fork and mix it with the sauce. Set aside.
Step 3/4
For the guacamole: open and pit the avocados. Remove flesh with a spoon, mash with a fork and mix with juice of 1 lime, chopped scallion, half of the chopped cilantro, and a pinch of salt.
Step 4/4
Top the tortillas with the meat, grated cheddar, guacamole, fried onions, and chopped cilantro. Serve immediately and enjoy!
Chefclub's Tips & Hacks
To switch it up a bit, opt for a cheese sauce instead of guacamole! Heat 1 cup heavy cream over low heat and add ⅔ cup shredded swiss cheese. Mix until the cheese melts, then add ¼ cup grated colby jack cheese and ⅔ cup grated cheddar. Mix with a whisk to obtain a smooth and homogeneous sauce.