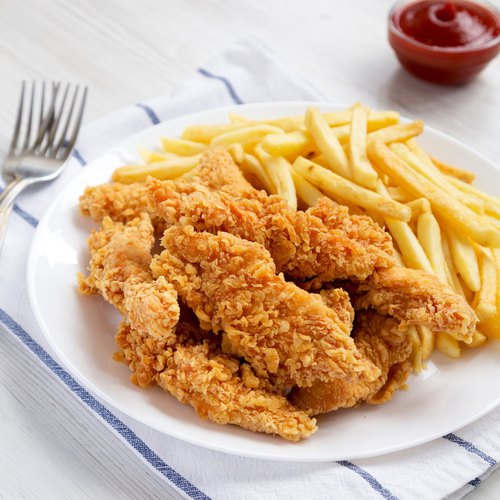 Crispy fried chicken
The secret to crispy homemade chicken!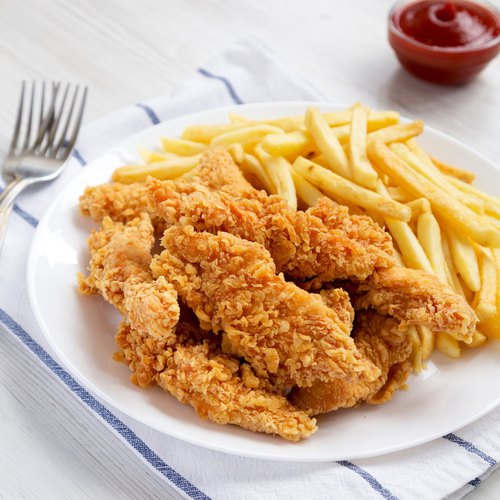 The comfort of greasy fast food and crispy chicken… we all know it well, as it's oh so tempting! However, why not try opting for a delicious homemade version, where you actually know all the ingredients! This fried chicken recipe rivals even the best fast food chains.
Total time: 25 minutes
Prep time: 10 minutes, Cook time: 15 minutes
Ingredients for 4 people
2 cups of flour
3 pincées of salt
2 tsp of pepper
4 tsp of garlic powder
4 tsp of onion powder
1 tsp of paprika
1 egg
1 cup of milk
8 chicken with skin (wings or legs)
1 tsp of peanut oil
---
Step 1/5
Heat the oil in the fryer.
Step 2/5
In a bowl, add flour, salt, pepper, garlic powder, onion powder, and paprika. Mix. In a second bowl, whisk together the egg and milk.
Step 3/5
Dip a piece of chicken into the egg-milk mixture and then roll it in the spiced flour. Shake off excess flour. Repeat the process to make a thick breading. Do this for all the chicken pieces.
Step 4/5
Dip the chicken in very hot oil and fry for 12 to 15 minutes. Once golden, remove the chicken pieces from the fryer and drain on paper towels.
Step 5/5
Serve with ketchup or BBQ sauce!
Chefclub's Tips & Hacks
For an extra crunchy breading, swap the flour for a mixture made of ⅔ parts rolled oats and ⅓ parts corn flakes! To make chicken tenders, simply use chicken breast instead of bone-in chicken and cut into strips.