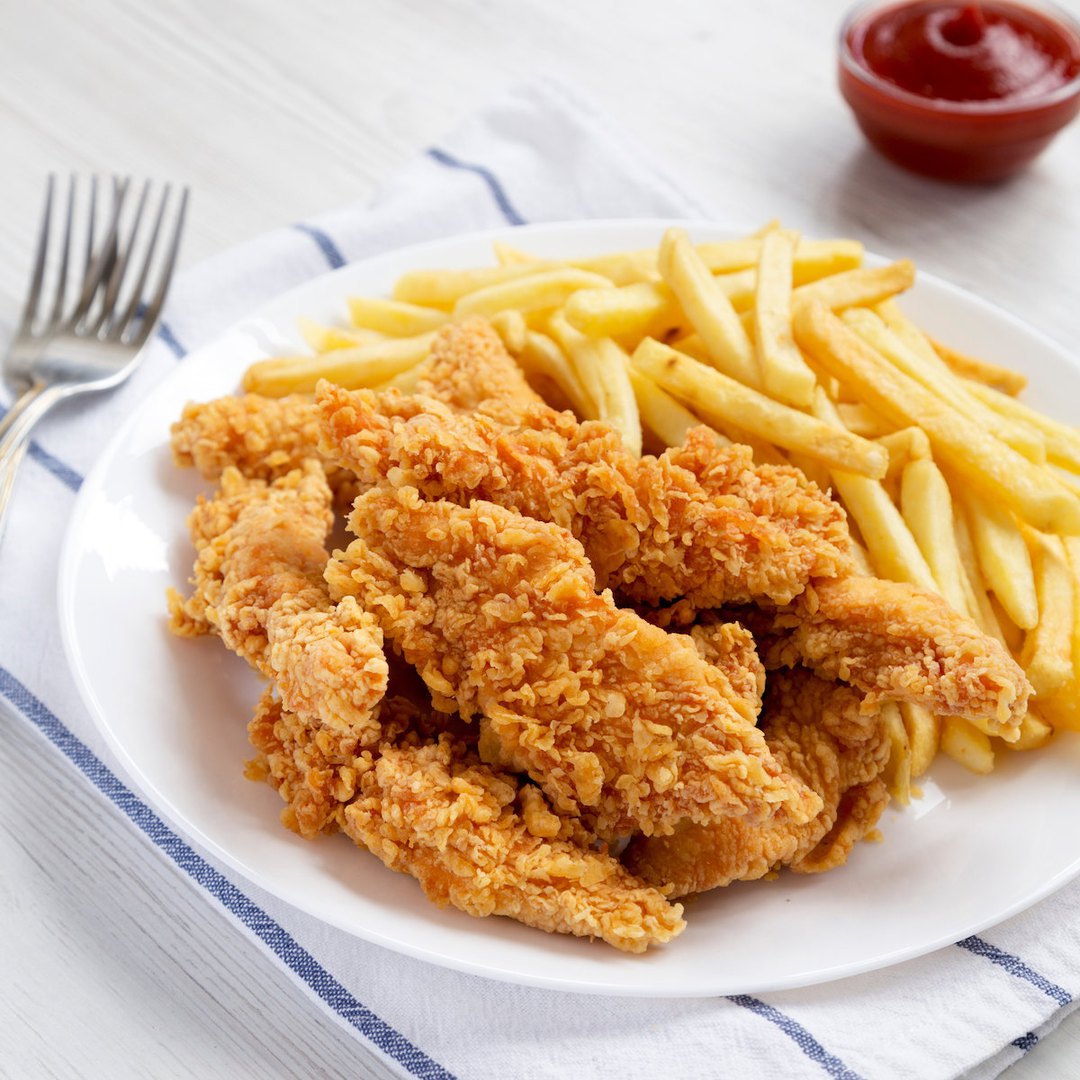 Crispy fried chicken
The secret to crispy homemade chicken!
Total time: 25 minutes
Prep time: 10 minutes, Cook time: 15 minutes
Ingredients for 4 people
2 cups flour
3 pincées salt
2 tsp pepper
4 tsp garlic powder
4 tsp onion powder
1 tsp paprika
1 egg
1 cup milk
8 chicken with skin (wings or legs)
1 tsp Peanut oil
---
Step 1/5
Heat the oil in the fryer.
Step 2/5
In a bowl, add flour, salt, pepper, garlic powder, onion powder, and paprika. Mix. In a second bowl, whisk together the egg and milk.
Step 3/5
Dip a piece of chicken into the egg-milk mixture and then roll it in the spiced flour. Shake off excess flour. Repeat the process to make a thick breading. Do this for all the chicken pieces.
Step 4/5
Dip the chicken in very hot oil and fry for 12 to 15 minutes. Once golden, remove the chicken pieces from the fryer and drain on paper towels.
Step 5/5
Serve with ketchup or BBQ sauce!
Chefclub's Tips & Hacks
For an extra crunchy breading, swap the flour for a mixture made of ⅔ parts rolled oats and ⅓ parts corn flakes! To make chicken tenders, simply use chicken breast instead of bone-in chicken and cut into strips.