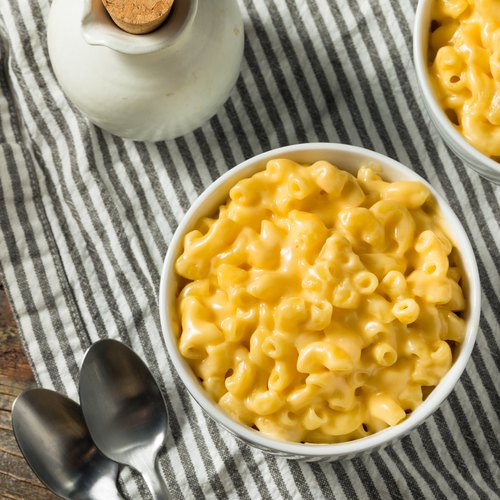 Irresistable mac 'n' cheese
This is the mac & cheese of your dreams!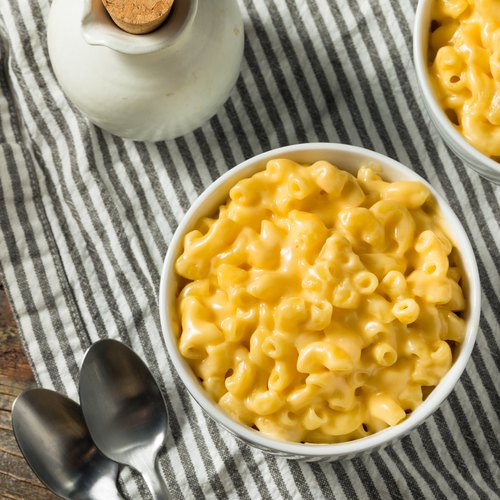 Terribly creamy, incredibly rich, just the right amount of crunchy: this macaroni and cheese is the definition of gourmet comfort food. Resisting this would simply be torture!
Total time: 1 hour
Prep time: 15 minutes, Cook time: 45 minutes
Ingredients for 4 people
3 cups of macaroni pasta
1.3 tsp of butter
2 1/2 cups of flour
1.3 cups of milk
3/4 cup of grated cheddar
0.3 cup of breadcrumbs
1 pincée of salt
1 pincée of pepper
1 pincée of nutmeg
---
Step 1/5
Add the macaroni to a pot of boiling salted water and cook according to package directions for al dente pasta. Drain and set aside.
Step 2/5
Prepare the béchamel sauce. Melt the butter in a saucepan over medium heat. Once melted, pour in the flour and whisk until the mixture has a sandy texture. Pour in the milk a little at a time, stirring constantly. Continue cooking for 5 to 10 minutes until the béchamel thickens. Season with salt, pepper and nutmeg.
Step 3/5
Remove from heat and quickly stir ⅔ cup cheddar cheese into the béchamel sauce, then mix until it has completely melted. Add in the al dente pasta and stir.
Step 4/5
In a buttered casserole dish, spread out the mac and cheese and sprinkle with bread crumbs and remaining cheddar cheese. Bake 30 minutes at 350 °F.
Step 5/5
Serve hot with a nice green salad.
Chefclub's Tips & Hacks
For a touch of spice in this macaroni and cheese recipe, add a spoonful of wholegrain mustard to your béchamel sauce!