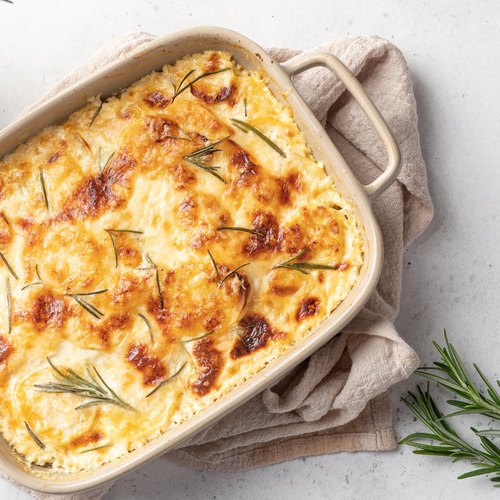 The real gratin dauphinois
With grated cheese, so good!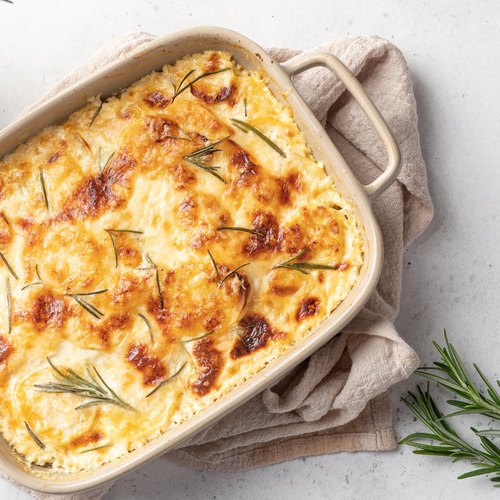 So delicious is the french gratin!
Total time: 1 hour 20 minutes
Prep time: 20 minutes, Cook time: 55 minutes, Rest time: 5 minutes
Ingredients for 4 people
2 1/4 lb of potatoes
2 cups of milk
1/2 cup of heavy cream
1 clove of garlic
1 1/2 tbsp of butter
1 pincée of salt
1 pincée of pepper
1 nutmeg
---
Step 1/3
Peel, wash and dry the potatoes. Using a knife or mandolin, slice the potatoes into very thin slices. Place the sliced potatoes in a saucepan, then pour in the milk and cream so that they are just covered. Season with salt and pepper and add the nutmeg. Bring the mixture to a boil, then lower the heat. Cook for 10 minutes.
Step 2/3
Peel garlic. Rub the bottom of the casserole dish with the garlic clove, then butter the dish. Transfer contents of the saucepan to the casserole dish, then bake for 45 min. at 350 °F.
Step 3/3
Serve hot with meat and a salad.
Chefclub's Tips & Hacks
Serve hot with meat and a salad.