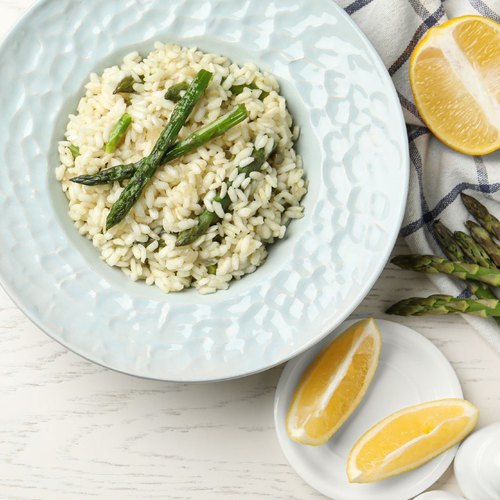 Asparagus and Parmesan Risotto
A springtime Italian Classic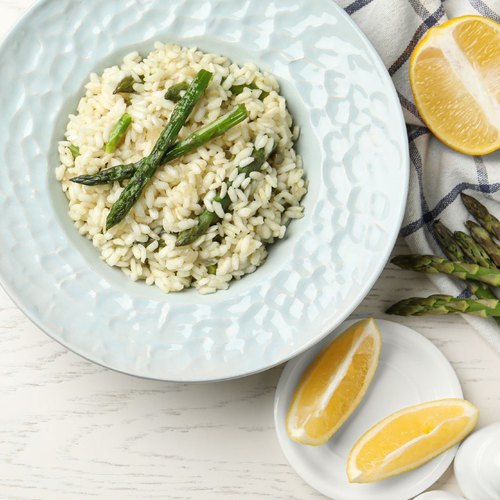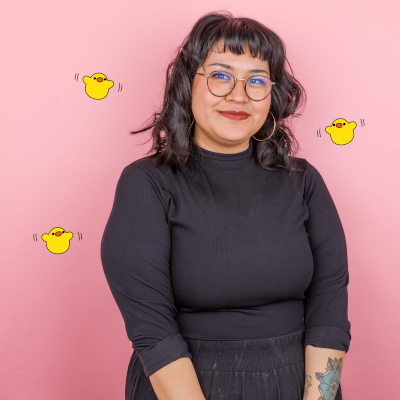 "Spring is here, and the first asparagus tips are showing. Here is a recipe for a primavera-style asparagus and parmesan risotto that perfectly enhances this delicate vegetable."
Total time: 35 minutes
Prep time: 15 minutes, Cook time: 20 minutes
Ingredients for 6 people
1 bunch of asparagus
1 pinch of salt
1 stalk celery
1/2 white onion
2 vegetable bouillon cubes
2 cloves of garlic
1 1/2 cups of arborio rice
3/4 cup of dry white wine
1 sachet of bouquet garni
3 tbsp of heavy cream
3 1/2 tbsp of butter
1 cup of parmesan cheese, grated
3 tbsp of olive oil
---
Step 1/5
Peel the bottom third of the asparagus with a vegetable peeler. Cut the asparagus to 1.5 inch pieces and cut the tips in half lengthwise. Keep the ends. Cut the celery stalk into small cubes. Peel and dice the onion. Peel and crush the garlic clove. Dilute the bouillon cubes in 1 quart of water.
Step 2/5
In a pot, heat 3 tablespoons of olive oil. Add the chopped onions with a pinch of salt, and cook for a few minutes. Add the rice to the pot, and cook until the rice has changed color slightly.
Step 3/5
Add the white wine, the garlic, and the bouquet garni. Stir gently and continuously until the wine is absorbed. Pour in a ladleful of broth, and stir until absorbed. Repeat the process for 18 to 20 minutes to ensure that the rice is cooked through.
Step 4/5
In the remaining broth, cook the asparagus for 10 minutes. Once they are tender reserve the tips and blend the rest with the heavy cream and a small amount of broth, then strain through a sieve (optional). Remove from the heat and add the creamy sauce to the risotto and mix. Add the celery and butter and stir.
Step 5/5
Drain, then fry the asparagus tips in some olive oil for 3 minutes. Serve the risotto in 6 soup plates, topped with the asparagus tips and shavings of Parmesan cheese.
Chefclub's Tips & Hacks
Why not prepare a pea risotto next time? A dish of choice made with chicken broth and handful of mushrooms!