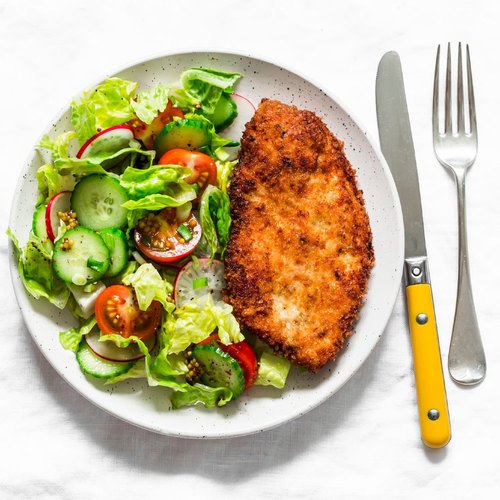 Breaded turkey
A twist on your classic chicken dinner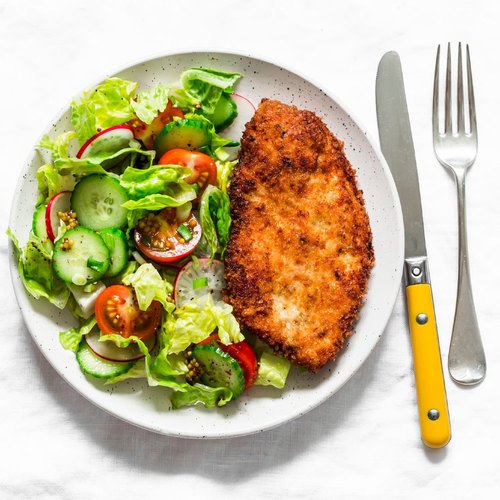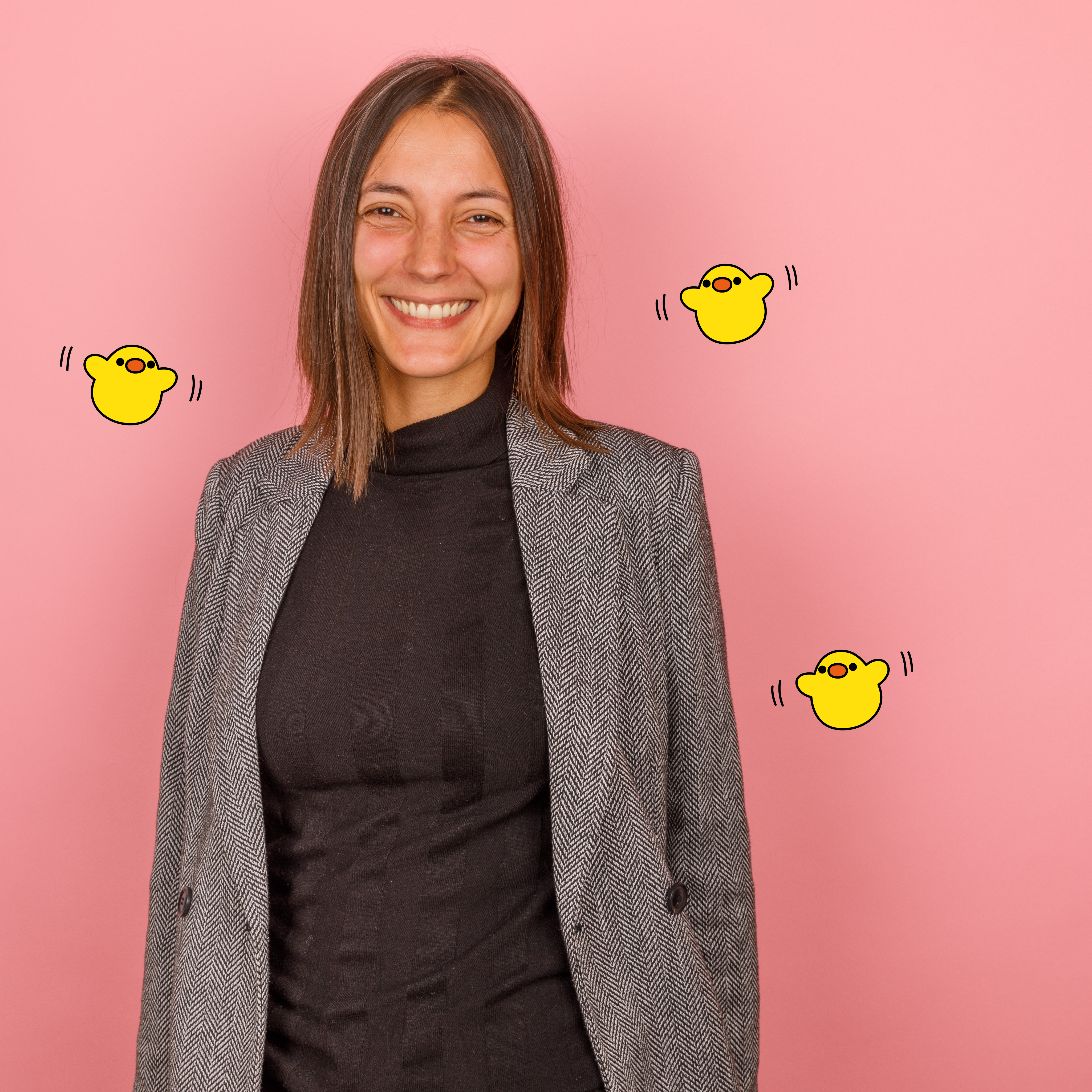 "Not feeling like chicken today? No worries! Switch things up with this delicious breaded turkey breast seasoned with paprika."
Total time: 45 minutes
Prep time: 30 minutes, Cook time: 15 minutes
Ingredients for 4 people
6 tbsp of flour
1 tsp of paprika
2 eggs
2 tbsp of milk
3/4 cup of breadcrumbs
1 tbsp of oregano
1/2 cup of grated parmesan cheese
1 tomato
1 lemon
4 turkey breasts
2 tbsp of olive oil
1 tbsp of butter
8 pitted black olives
1 pincée of salt
1 pincée of pepper
---
Step 1/4
Mix flour and paprika in one dish. In a second dish, whisk eggs, milk, salt, and pepper. In a third dish, mix bread crumbs, oregano, and Parmesan.
Step 2/4
Place the turkey breasts between two sheets of parchment paper and flatten the turkey breasts with a rolling pin. Dip each breast in the flour, then the egg mixture, then the bread crumbs.
Step 3/4
Heat olive oil and butter in a large skillet over medium heat. Place the turkey in the skillet and cook on both sides until golden brown.
Step 4/4
Place breaded turkey on a serving platter. Place a tomato slice and 2 olives on each one, then add lemon wedges on the side. Serve with a green salad or spaghetti!
Chefclub's Tips & Hacks
These breaded cutlets can also be cooked in the oven: place them on a baking sheet covered with baking paper and bake for 15 to 20 minutes at 425 °F.