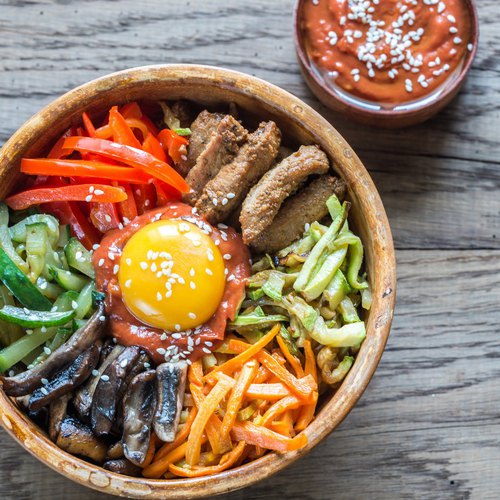 Beef bibimbap
Yum yum yum!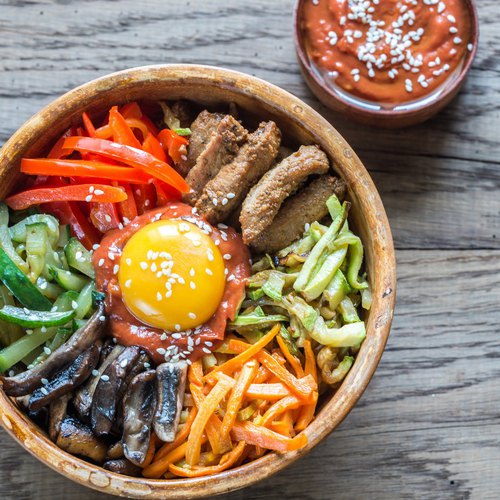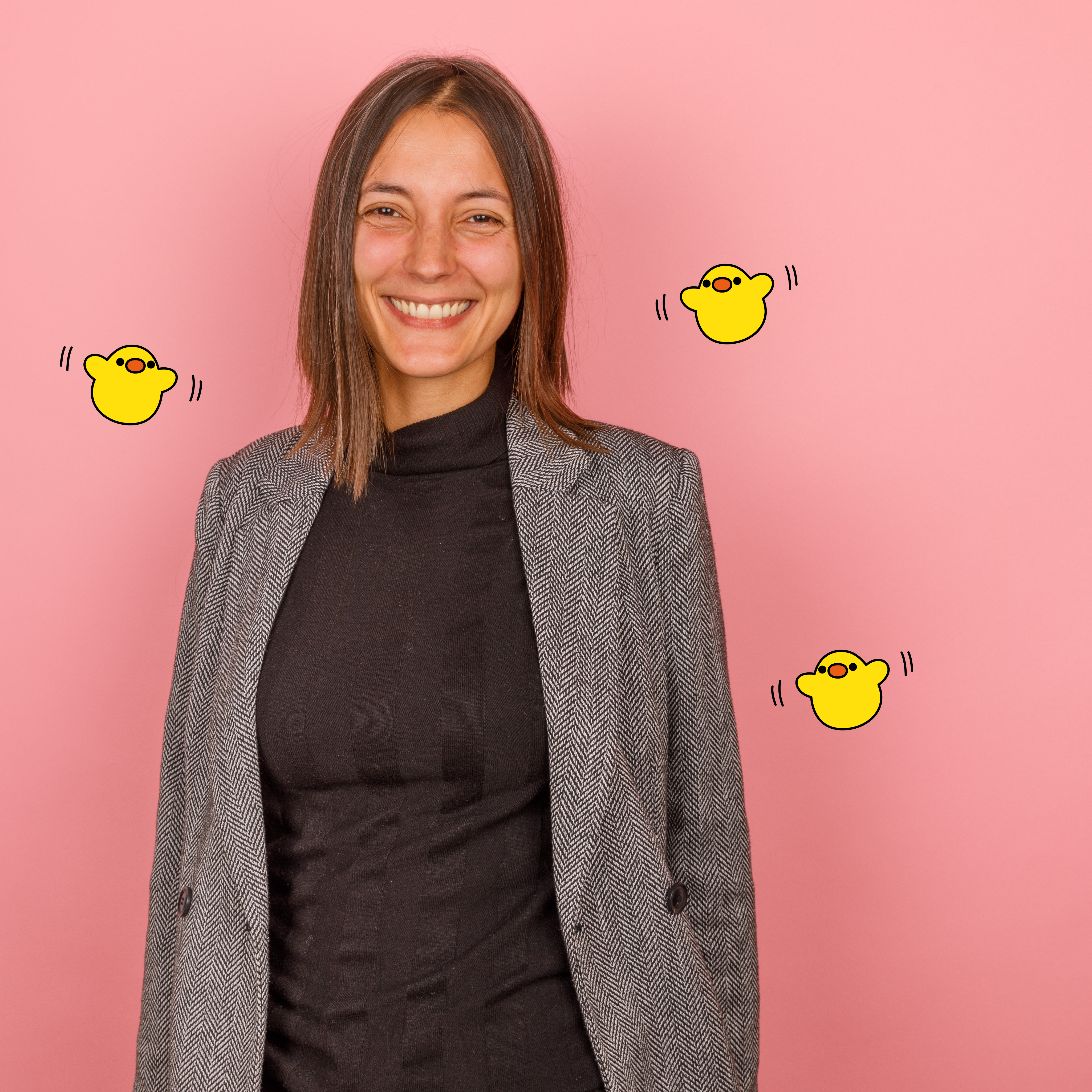 "This famous Korean dish is a marvel: marinated beef and an array of vegetables and flavors on a bed of perfect white rice."
Total time: 1 hour 15 minutes
Prep time: 15 minutes, Cook time: 30 minutes, Rest time: 30 minutes
Ingredients for 2 people
2 oz of beef
4 tbsp of sweet soy sauce
1 pincée of salt
1 clove garlic
2 1/2 tsp of ginger
1 c. à s. of sesame oil
1/2 cup of rice
2 cups of carrots
1/4 cup of soybeans
0.3 cup of green beans
2 cups of spinach
1 onion
1 c. à s. of coconut oil
1 c. à s. of sesame seeds
---
Step 2/5
Cut beef into slices, then finely chop the garlic and ginger. Marinate beef, garlic, and ginger in sweetened soy sauce with salt and sesame oil in the refrigerator for at least 30 minutes.
Step 3/5
Cook all vegetables individually in boiling water with salt: 8 minutes for the green beans, 3 minutes for the soybeans, and 1 minute for spinach.
Step 4/5
Chop carrots into sticks and dice the onion. Brown the carrots in a pan with coconut oil and salt, then set aside. Cook the marinated beef with the onion in the same pan.
Step 5/5
Prepare the sauce with sesame oil and chili sauce. Serve the rice, then the vegetables and meat, sprinkle with sesame seeds and sauce. The bibimbap is ready to be enjoyed!
Chefclub's Tips & Hacks
For even more flavor, add a raw egg yolk to each bowl. For a vegan version, replace the beef with tofu or seitan.