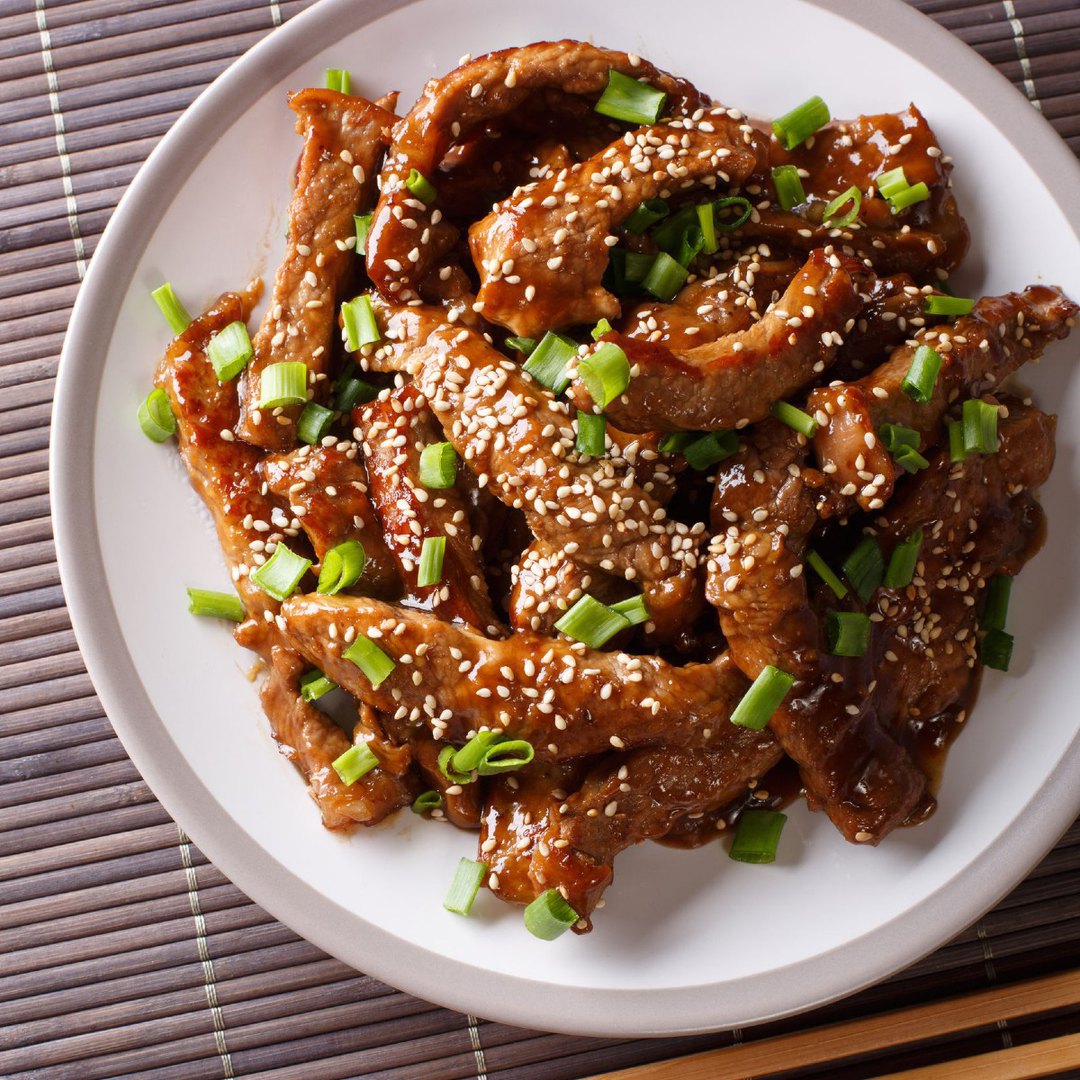 Chinese beef & onions
Bring asian food into your home kitchen for a cozy night in!
"Cooked in a wok and marinated in rice wine and soy sauce, this beef sauté with onions combines all the flavors of Asia in one dish."
Total time: 50 minutes
Prep time: 30 minutes, Cook time: 20 minutes
Ingredients for 4 people
4 large onions
1 lb chopped beef
1 tbsp cornstarch
6 tbsp chicken broth
1 tbsp brown sugar
4 tbsp soy sauce
1 tbsp rice wine
4 tbsp peanut oil
1 tbsp sesame oil
---
Step 1/4
Peel and slice onions. Cut the beef into matchsticks strips. Stir cornstarch into the chicken broth. Place the beef, brown sugar, soy sauce, and rice wine in a bowl and marinate 10 min.
Step 2/4
Heat the wok for 30 seconds over high heat. Add 2 tablespoons peanut oil and wait 30 more seconds. Add the beef and marinade and stir constantly for 5 minutes. Remove meat from heat and set aside.
Step 3/4
Pour remaining peanut oil into the wok and heat over high heat for 30 seconds. Add the sliced onions and stir for 10 to 15 minutes. Return the beef to the wok, then add the broth-starch mixture. Cook for 3 to 5 minutes, stirring constantly. Add sesame oil, stir, and remove from heat.
Step 4/4
Serve hot with Thai rice or Chinese noodles.
Chefclub's Tips & Hacks
You don't have a wok to make this beef & onions recipe? Don't worry, a frying pan over high heat will do the trick!