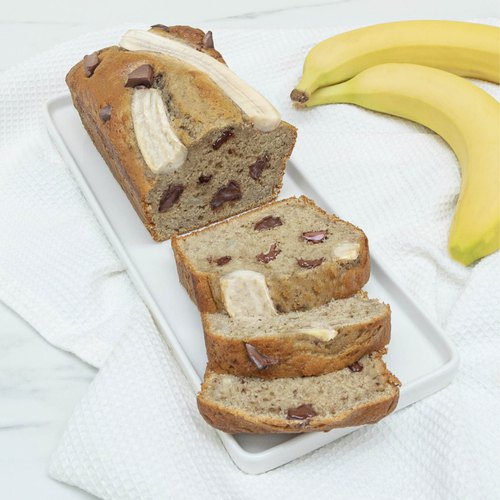 Coffee-flavored banana bread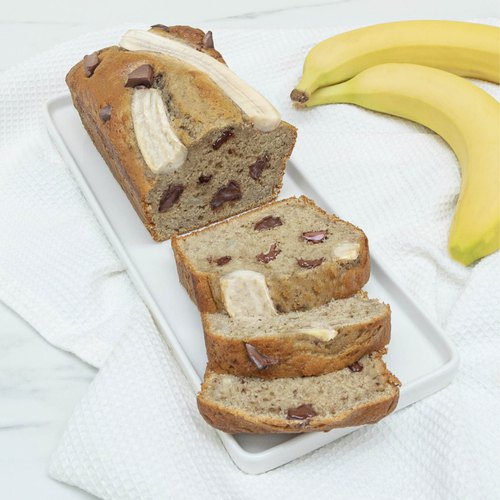 "Find the recipe video on Pinterest"
Total time: 1 hour
Prep time: 20 minutes, Cook time: 40 minutes
Ingredients for 6 people
2 bananas
1 1/4 cups of flour
1 tsp of baking powder
1 tsp of baking soda
1 pinch of salt
0.3 cup of softened butter
1/4 cup of brown sugar
1/4 cup of sugar
1 egg
1 tbsp of instant coffee
0.3 cup of buttermilk
0.3 cup of dark chocolate
---
Step 1/1
Mix the instant coffee and the buttermilk. In another bowl, combine softened butter, brown sugar, and white sugar. Add a beaten egg. Sift flour, baking powder, baking soda, a pinch of salt, and incorporate everything in the mixture. Add 1 mashed banana and the buttermilk preparation. Mix until homogeneous, then add crushed dark chocolate. Pour the mixture into a loaf pan, place the second banana cut in half on top of the cake, and add a few pieces of chocolate. Bake in the oven at 350 °F for 20 minutes, then reduce the temperature to 320 °F and bake for another 20 minutes.