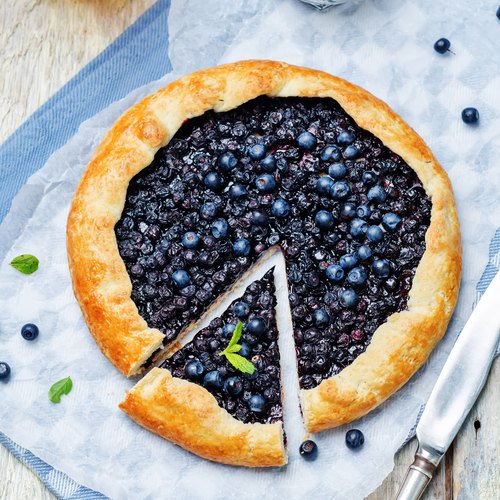 Rustic Blueberry Galette
An old-fashioned pie that never goes out of style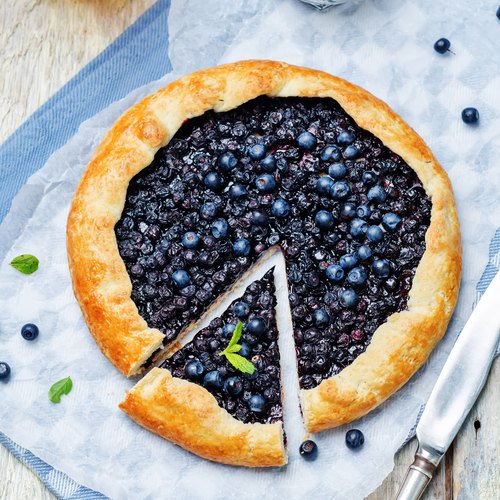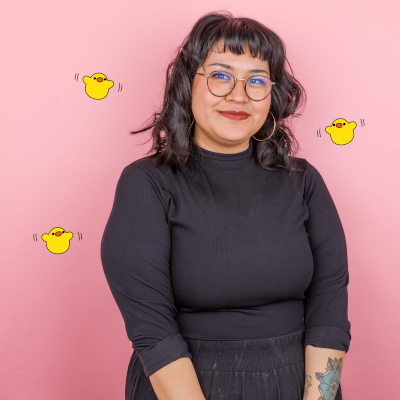 "A galette is a vintage tart-style pie that is not fancy-schmancy, but instead it's supposed to look like it was made by hand (and by love). This is a super easy recipe to make and to impress your loved ones with!"
Total time: 1 hour 15 minutes
Prep time: 30 minutes, Cook time: 45 minutes
Ingredients for 8 people
1 1/2 cups of frozen blueberries
16 ounces of cream cheese
2 cups of flour
3 tbsp of water
1 vanilla bean
5 tbsp of sugar
1/4 cup of sugar
2 tbsp of powdered sugar
1 pinch of salt
1 tsp of lemon juice
8 tbsp of cold butter
3 tbsp of cold water
1 egg
---
Step 1/5
For the blueberry compote: In a saucepot, add 1.5 cups of frozen blueberries, the 3 tbsp of water, and 1/4 cup of sugar. Turn on the heat to medium-high and cook for about 4 minutes, allowing the mixture completely combine. After 4 minutes, add the tsp of lemon juice and cook for an additional minute. Remove from the heat and allow it to cool.
Step 2/5
For the sweet vanilla cream: scrape the inside of a vanilla bean and add the seeds to the softened cream cheese along with the powdered sugar. Mix until well combined and set aside.
Step 3/5
For the pie crust: in a food processor, add the 2 cups of flour, 4 tbsp of sugar, 1 pinch of salt, the cold butter (in small cubes), and pulse until sandy. Add the cold water and pulse again. Remove from the food processor and finish kneading by hand, carefully not to overheat the butter. Place a larger piece of parchment paper on a surface and roll out your dough over it in a circular fashion until it's about 1/2 inch thick.
Step 4/5
In a pie mold, place your dough with the edges hanging over it. Using your fingers, push down so that it is pressed against the mold. Using a fork, press holes all over the dough. Now, add your sweet vanilla cream mixture over the dough, make sure the layer is no more than 1/2 inch thick. then add your blueberry compote over the cream. Gently fold over the edges of the dough to semi-cover the compote and then do an egg wash over the folded over dough and sprinkle with a bit of sugar.
Step 5/5
Bake your galette in a preheated oven at 350F for about 30-45 minutes, until the dough is golden brown. Allow the galette to cool for about 10 minutes and serve with fresh blueberries on top or enjoy at room temperature. Optional, you can serve with a side of vanilla ice cream!
Chefclub's Tips & Hacks
This recipe can be adapted to your favorite berry. Try it with raspberries, blackberries, strawberries, or all four!