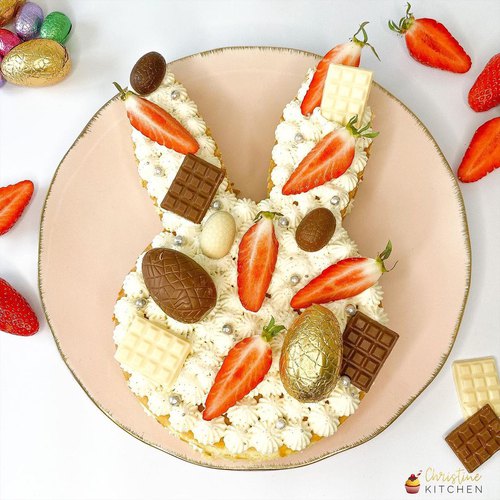 Bunny Rabbit Cake
@ChristineKitchen_ shows us her hoppy tips!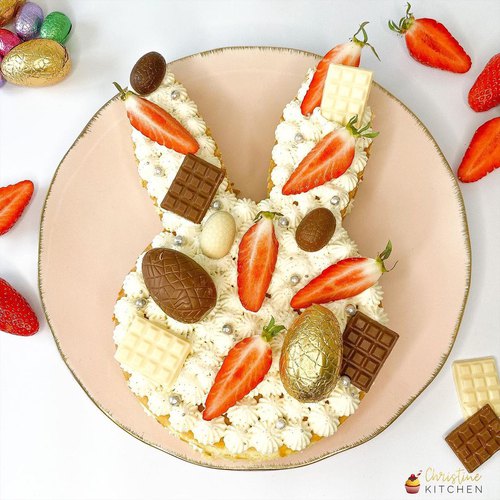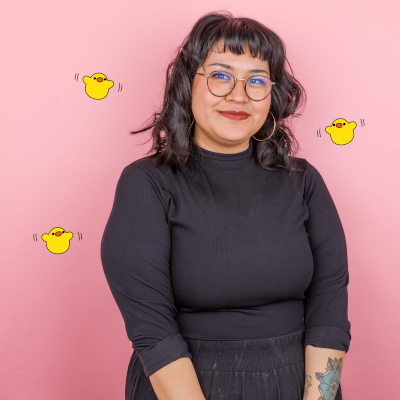 "This bunny-inspired cake is made with 24 carrot gold!"
Total time: 1 hour 35 minutes
Prep time: 45 minutes, Cook time: 20 minutes, Rest time: 30 minutes
Ingredients for 4 people
6 egg
1/2 cup of vegetable oil
1/2 cup of whole milk
1 tbsp of vanilla extract
1 1/2 cups of flour
1 tbsp of baking powder
3/4 cup of sugar
10 fl oz of heavy whipping cream
0.4 cup of white chocolate
1 vanilla bean
1/2 tsp of gelatine powder
---
Step 1/3
Chiffon cake: separate the whites from the yolks of the 6 eggs in two separate containers. Mix the yolks with 1/2 cup of oil, 1/2 cup of milk, vanilla extract, 1.5 cups of flour and 1 tbs of baking powder. Beat the egg whites until frothy, then add 3/4 cups of sugar in three batches. The mixture should be smooth and shiny. Gently fold in the egg mixture little by little then mix fully. Put the preparation on a baking sheet covered with parchment paper. Bake for about 15 minutes at 350 degrees Celsius with the heat turned up, check the doneness with the tip of a knife, it should come out dry. Cut out two identical rabbit shapes on the cake once it has cooled down.
Step 2/3
White chocolate and vanilla ganache: To prepare the night before. Put 1/2 tsp of gelatin in cold water. cut 1 vanilla bean lengthwise and collect all the vanilla seeds. place them and the bean in half of the whipping cream and bring to a boil. Pour the hot cream over the melted chocolate in three batches and stir until all the chocolate is melted. Once the cream is hot, add the gelatin and mix well. Add the remaining cold cream in three batches and mix well. Filter the mixture through a sieve to get rid of any lumps and chill overnight. Before decorating your cake, whip the ganache with an electric mixer until it has a soft consistency. Place in a piping bag to decorate your cake.
Step 3/3
Assembly : Place the rabbit cake on your serving dish. Using your white chocolate ganache pipe all over the top of the cake evenly. Place the second bunny layer and repeat the process. Decorate as you wish. We used our favorite Easter chocolate eggs! Enjoy!
Chefclub's Tips & Hacks
Use your favorite Easter candy to decorate your bunny cake with!