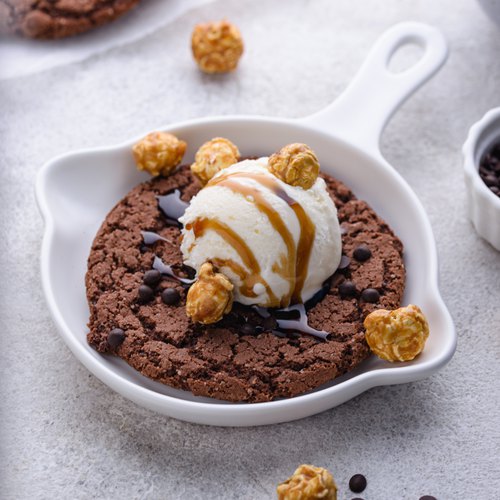 Melt In Your Mouth Double Choc Cookie Pie
Topped with vanilla ice cream!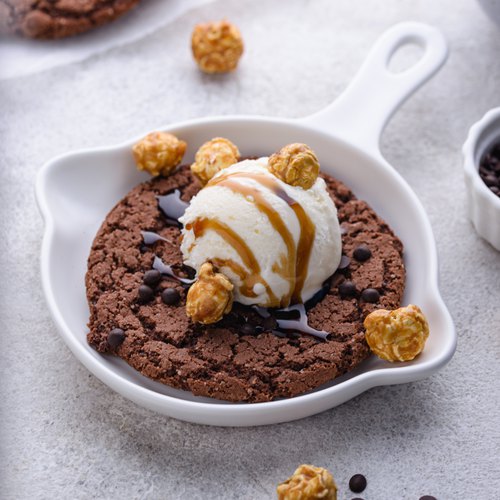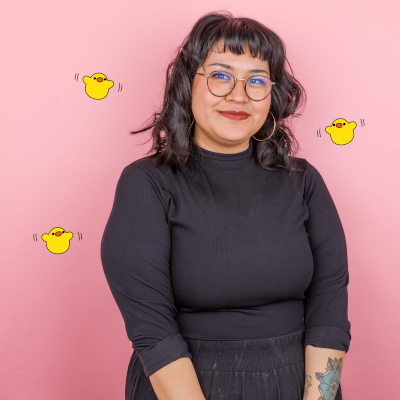 "If you've never eaten your cookies with a spoon, you're missing out! These cookies are baked in a skillet until they're about 80% finished, then immediately topped with vanilla ice cream, and served hot. You enjoy it using a spoon and with some coffee. This is a must-make over and over again recipe for everyone!"
Total time: 30 minutes
Prep time: 10 minutes, Cook time: 20 minutes
Ingredients for 8 people
1 cup of unsalted butter
3/4 cup of brown sugar
1 cup of sugar
2 egg
1 tbsp of vanilla extract
2 cups of flour
1 tsp of baking powder
1 tsp of salt
3/4 cup of unsweetened cocoa powder
1 cup of milk chocolate chunks
1 cup of chocolate hazelnut spread
1 pint of vanilla ice cream
---
Tools
Oven safe skillet
---
Step 1/4
Preheat your oven to 350F and prep an 8-inch, oven-safe skillet with some butter or non-stick baking spray. Melt the butter in the microwave about halfway, add the sugars and beat until creamy. Add the egg and vanilla and beat until incorporated.
Step 2/4
To the wet ingredients, fold in the flour, baking powder, salt, and unsweetened cocoa powder. Once the dry ingredients are nearly incorporated, add the milk chocolate chunks and finish combining the mixture.
Step 3/4
Add the mixture to your skillet spreading evenly and top with the chocolate hazelnut spread, gently swirling it into the batter. Cook in the oven for about 18-20 minutes. The edges should be crispy but the middle should still be slightly soft.
Step 4/4
Take it out of the oven and scoop vanilla ice cream on top. Serve immediately with a cup of coffee or milk. Enjoy!
Chefclub's Tips & Hacks
Use your favorite cookie dough and follow the same directions for a huge variety of flavor combinations!