Fluffy Chocolate Chip Pancakes
Yes, another pancake recipe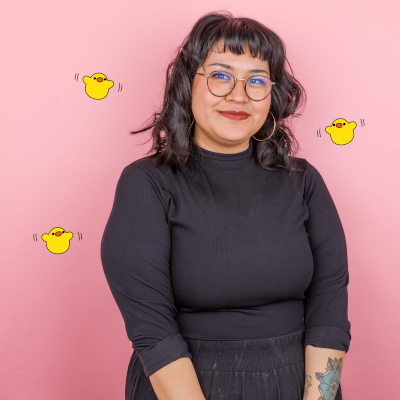 "Yes, this is another pancake recipe, and it's one you have to try. Unexpected but simple ingredients like ricotta and lemon juice take these pancakes to a different level."
Total time: 20 minutes
Prep time: 10 minutes, Cook time: 10 minutes
Ingredients for 8 people
2 tsp of lemon juice
1/4 cup of milk
1/4 cup of sugar
2 tsp of vanilla extract
3 egg
3/4 cup of ricotta cheese
3/4 cup of flour
1 tsp of baking soda
1 pinch of salt
2 tbsp of melted butter
1/2 cup of chocolate chips
---
Step 1/3
In a cup, add the fresh lemon juice and milk. The milk will seperate a little, this is normal. In a medium sized bowl, add the sugar, vanilla, eggs and ricotta cheese. Whisk until airy and bubbles are appear throughout the top of the mixture.
Step 2/3
To the same bowl, add the flour, salt, and baking powder and whisk until almost combined. Add the lemon and milk mixture, the melted butter, the chocolate chips, and finish mixing. Careful not to overmix.
Step 3/3
Heat up a pan to medium-high and melt some butter on top. Using a tablespoon, spoon one spoonful of batter on the pan, wait four seconds, and spoon another tablespoon of batter on top of the pancake. Flip gently when you see the edges change color. Enjoy with your favorite syrup and whipped cream!
Chefclub's Tips & Hacks
For super fluffy pancakes, use a tablespoon to scoop your pancake batter to the pan, wait four seconds, and then scoop another tablespoon of batter on top.