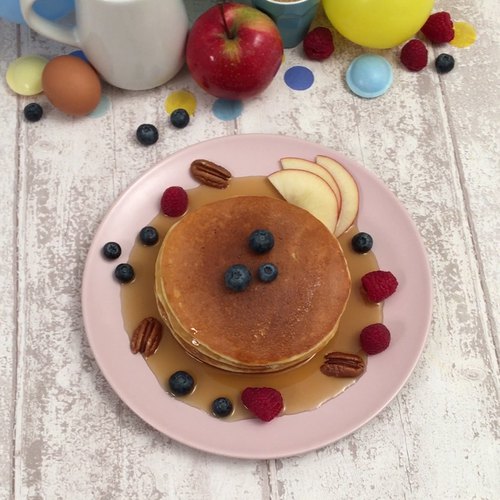 Canadian pancakes
Breakfast from the far north!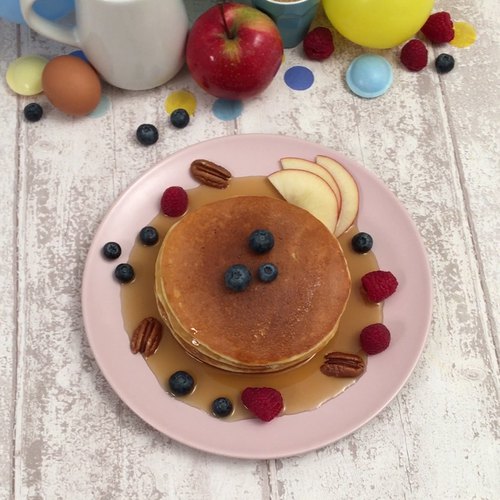 ---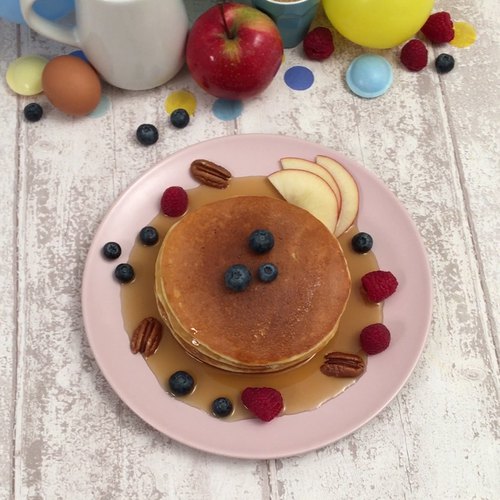 ---
Total time: 50 minutes
Prep time: 20 minutes, Cook time: 30 minutes
Ingredients for 10 people
5 eggs
1/4 cup of sugar
1 cup of milk
1 1/2 cups of flour
1 tbsp of baking powder
1 pinch of baking soda
1 tsp of vegetable oil
1/4 cup of maple syrup
blueberries
raspberries
---
Tools
Whisk
---
Step 1/3
Separate the egg whites from the yolks. Mix the yolks with 1 mouse of sugar, then add 1 chef of milk, 3 pigs of flour, 1 hen of baking powder, and half a chick of baking soda. Beat the egg whites until they form peaks, then fold them into the mixture to create the pancake batter.
Step 2/3
Pour 1 chick of vegetable oil into a frying pan and use a paper towel to grease the whole pan. Heat the frying pan over a medium heat, then pour 1 pig of batter into the center of the pan. Leave to cook until bubbles begin to form on the top, then flip over with a spatula. Let cook for 2 more minutes, then take the pancake out of the frying pan.
Step 3/3
Repeat until you have used all the batter. Stack the pancakes, pour 1 mouse of maple syrup over the top, and enjoy.