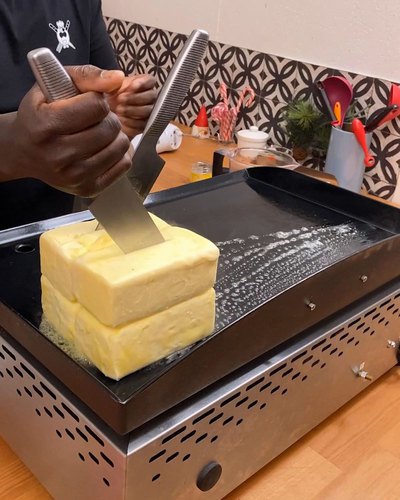 Baconstructive Balanced Breakfast
Baconstructive Balanced Breakfast! Rise and shine, time to sizzle in the kitchen 😋🥓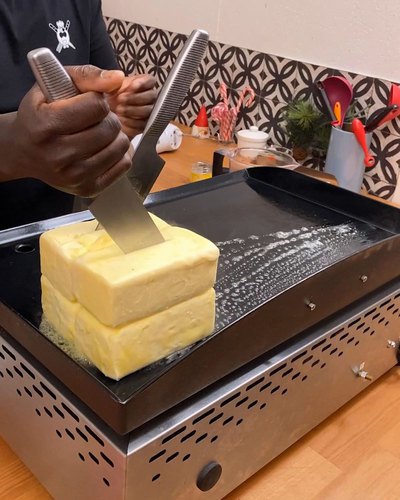 ---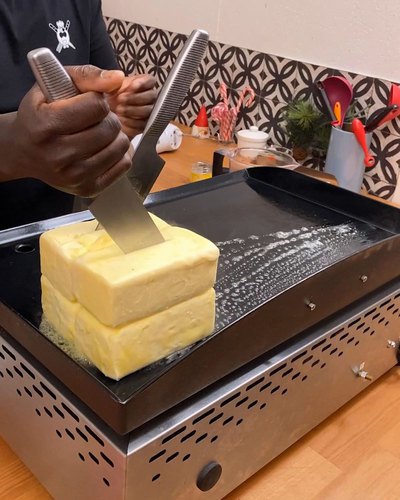 ---
Total time: 30 minutes
Prep time: 30 minutes
Ingredients for 4 people
4 potatoes
1 onion
1 cup of flour
8 egg
bacon bits
salt & pepper
1 chefclub egg spice mix
4 slices of white bread
24 hot dogs
4 tomatoes
8 slices of cheddar
ketchup
---
Step 1/3
Peel and grate the potatoes then rinse with cold water to extract the starch. Wring out the potatoes. In a bowl mix the grated potatoes, the flour and the 2 egg. Allow to drain a second time.
Step 2/3
Butter the plancha and place the slices of sandwich bread in a staggered pattern. Pour the eggs to create a large rectangle around the bread. Pour the eggs into the empty spaces between the slices of bread. Put the sausages on top of the eggs in order to stick them all together. On top of the slices of bread put a slice of cheddar cheese and a slice of tomato. Fold all elements to create a giant sandwich and reserve.
Step 3/3
Cook the hashbrowns till golden brown and place cooked bacon bits on top. On a serving plate place the sandwich topped with the hashbrowns. Enjoy!