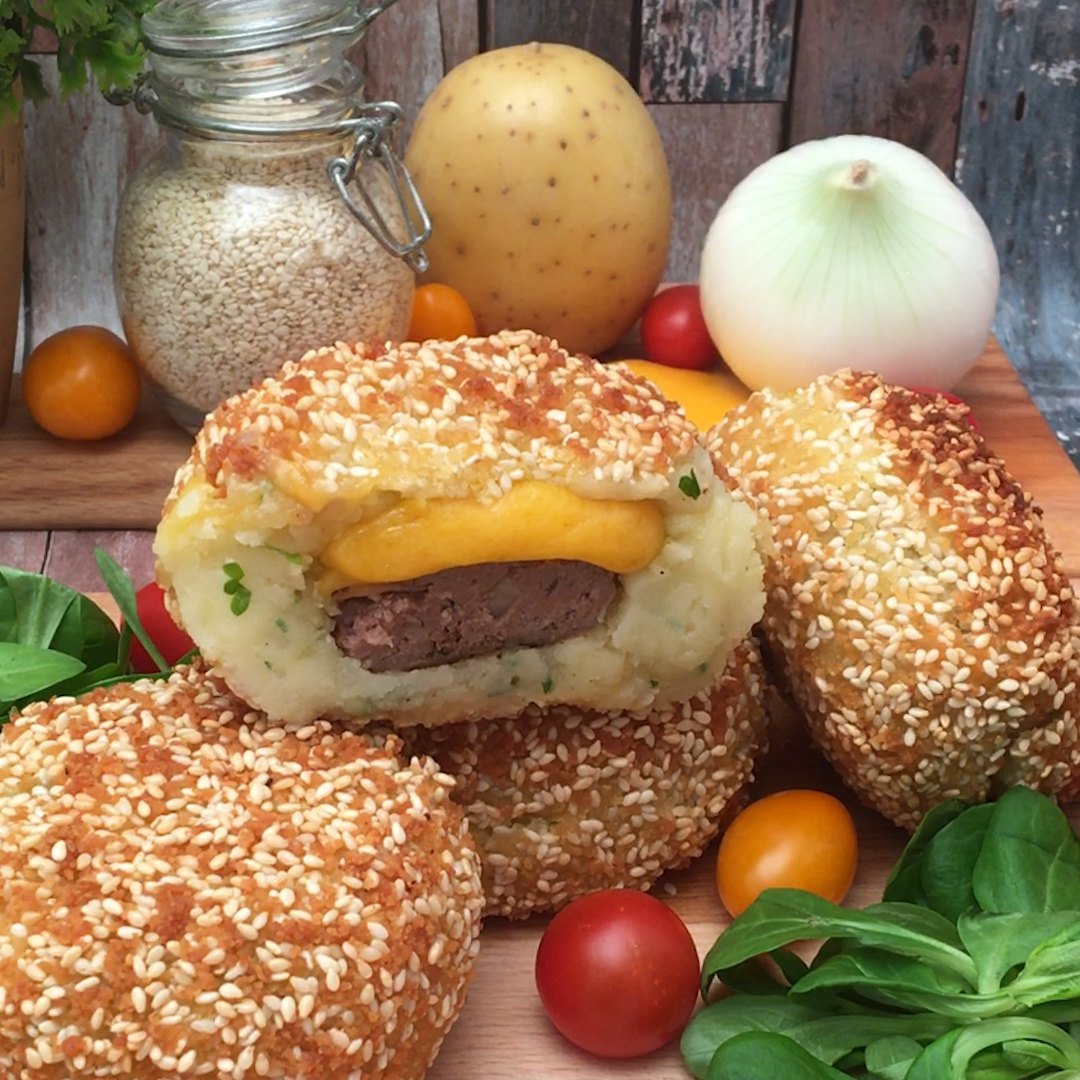 Burger Balls
Crunchy on the outside, cheesy on the inside... Heaven!
Total time: 25 minutes
Ingredients for 6 people
1 1/4 lbs potatoes
2 sticks butter
1 lb ground beef
1 onion
2 slices cheddar
5 tbsp sesame seeds
1 cup breadcrumbs
1 cup flour
3 eggs
Parsley
Salt & pepper
---
Step 1/4
Cook and mash the potatoes with butter, parsley, salt and pepper. Mix the beef with the chopped onion, parsley, salt and pepper.
Step 2/4
With an ice cream scoop, make meatballs and put them in a hot pan. Using the bottom of a glass, crush the meatballs to make mini burgers. Cook halfway and remove from heat.
Step 3/4
Cut the slices of cheddar into 4 squares and put one on each burger. Wrap each burger in a ball of mashed potato.
Step 4/4
Mix the sesame seeds and the breadcrumbs. Coat the mashed potato balls in flower, then in beaten eggs, then in the breadcrumb mixture. Deep fry until golden brown, then enjoy.