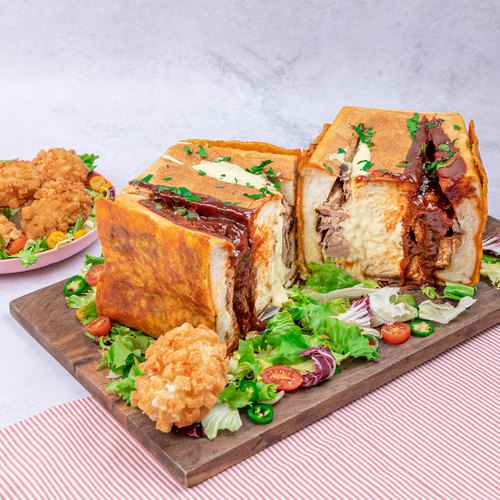 Brisket Bread Box
Brisket Bread Box! With silky smooth eggs benedict 😘🍞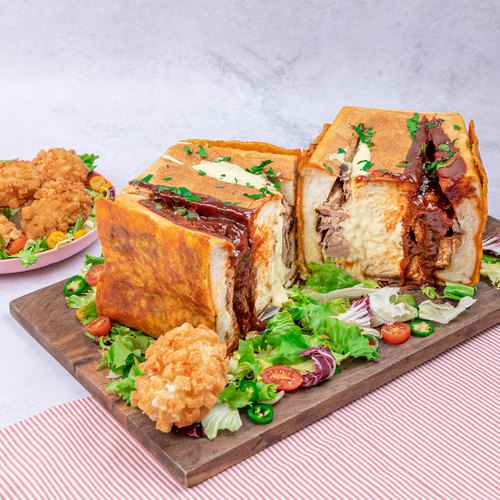 ---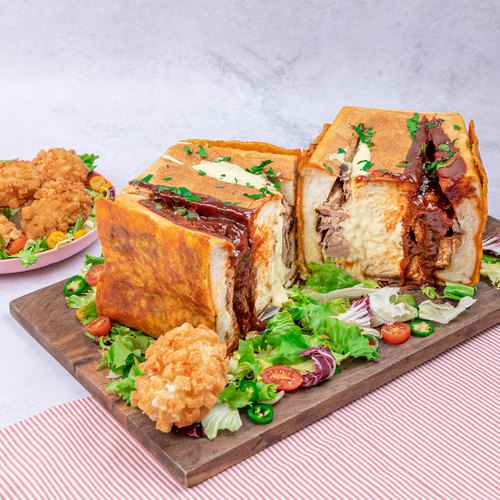 ---
Total time: 1 hour
Prep time: 25 minutes, Cook time: 15 minutes, Rest time: 20 minutes
Ingredients for 4 people
5 egg
1 tbsp of white vinegar
1 cup of flour
2 cups of pancake batter
2 cups of potatoes
1 brisket
1 loaf of bread
3 cups of cheddar
3 jalapeños
1 tbsp of parsley
1 tsp of paprika
1 1/2 cups of bbq sauce
1 1/2 cups of hollandaise sauce
---
Step 1/3
Poach the eggs in warm water with the white vinegar. Place in a bowl of cold water. Coat in flour followed by pancake batter and diced potatoes. Fry in hot oil until crispy.
Step 2/3
Cut slits in the loaf of bread lengthwise. Garnish with brisket. Place the shredded cheddar in a rectangle on the plancha with sliced jalapeños to then wrap 3 sides of the loaf.
Step 3/3
Add the BBQ sauce on one side of the sandwich and hollandaise sauce to the other. Sprinkle with paprika and parsley. Serve with the eggs and enjoy!