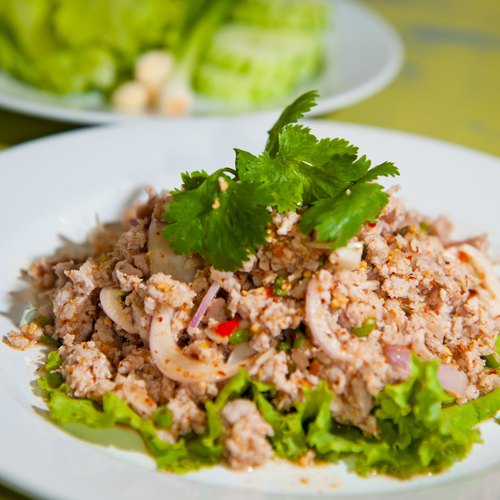 Lao Larb Salad
A warm, yet fresh, salad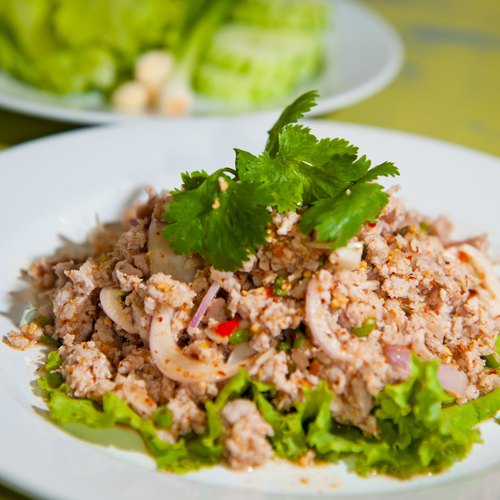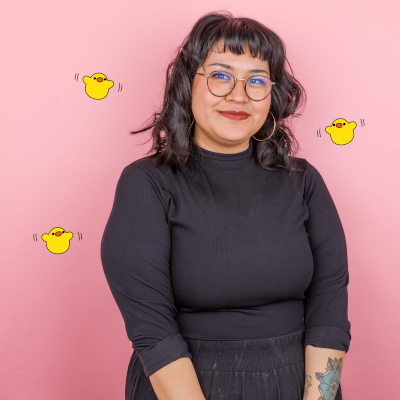 "Larb, laab, lahb, or larp, this salad has many names depending on the region of Southeast Asia, but the dish remains almost exactly the same everywhere you go. It's sweet, spicy, sour, salty, crunchy, fresh, warm... It's a dish that you HAVE to try at least once in your life. Often served with white rice on the side and fresh lettuce and cucumbers, this dish is one you'll never forget! One of the best things about this dish is its versatility, our recipe calls for ground chicken thighs, but you can use breasts, ground beef, ground pork, tofu, or ground mushrooms."
Total time: 20 minutes
Prep time: 10 minutes, Cook time: 10 minutes
Ingredients for 4 people
1 lb of ground chicken
2 tbsp of toasted jasmine rice
1 lime
1 pinch of white pepper
2 shallots
1 sliced green onions
3/4 cup of fresh cilantro
1/2 cup of mint leaves
1/2 cup of basil leaves
1 tbsp of raw cane sugar
3 tbsp of fish sauce
2 tsp of red pepper flakes
Cucumber
Lettuce leaves
---
Step 1/3
On a pan over low-medium heat, toast unwashed and uncooked rice until golden brown and fragrant. With a mortar and pestle, crush the rice about 80% until fine. In the same pan, add your ground chicken, the white pepper, and a squeeze of lime juice. Cook until fully cooked and allow to chill at room temperature.
Step 2/3
Finely slice the shallots, and add them to a large bowl with the sliced green onions, cilantro, mint leaves, and basil leaves. Add your chicken and the raw cane sugar, fish sauce, red pepper flakes, and the remaining juice of the lime. Mix until combined and season with salt if needed (fish sauce is already salty).
Step 3/3
Serve your larb salad with sliced cucumbers, lettuce leaves, and a side of rice. This dish is best eaten with a fork or a spoon, enjoy!
Chefclub's Tips & Hacks
Feel like making a warm noodle salad? This dish has a variant called Larb woon sen, which includes the addition of glass noodles, or cold rehydrated bean threads, and it's just as good as served with rice.