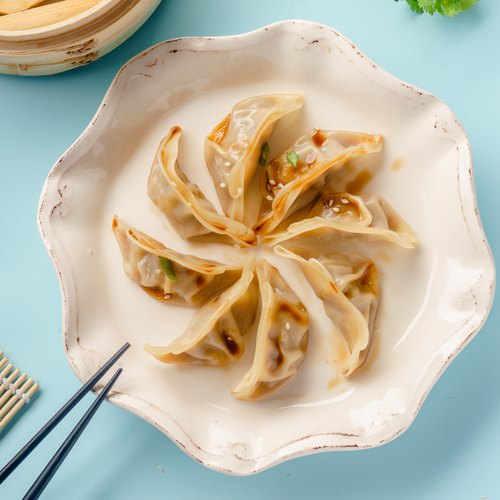 Veggie Gyoza Party
A communal recipe to try with friends!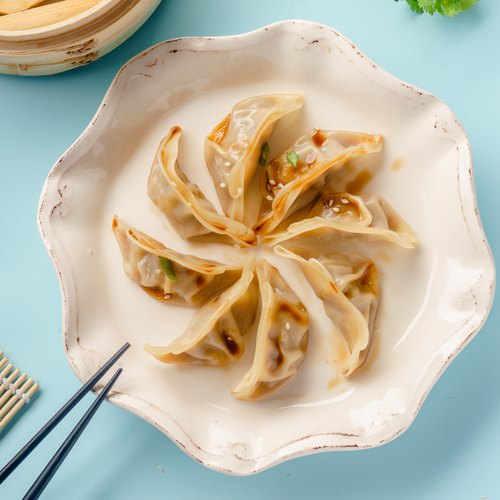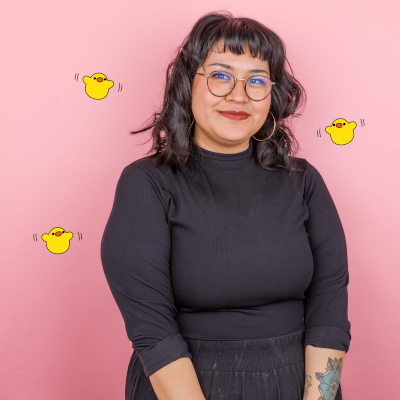 "A mix of fresh and flavorful veggies make up the filling to this gyoza recipe. You can follow our recipe or customize it and add whichever veggie and herbs you prefer!"
Total time: 30 minutes
Prep time: 20 minutes, Cook time: 10 minutes
Ingredients for 4 people
20 dumpling wrap
1 egg
1 bunch of chives
1 handful of bean threads
1 bunch of enoki mushrooms
6 dried shiitake mushrooms
1 tsp of ginger
4 cloves of garlic
1 tsp of MSG
1/2 tsp of white pepper
---
Step 1/6
At least four hours before cooking, place the dried shiitake mushrooms in a bowl with enough water to rehydrate them.
Step 2/6
Pour hot water over the bean threads and allow them to soften for about 10 minutes.
Step 3/6
Once the mushrooms and beans threads have rehydrated, throw all the ingredients (minus the wrappers) in a blender. Make sure to chop off the root end of the enoki muchrooms.
Step 4/6
Pulse the ingredients until they come together, if the dough isn't sticking together, you can add 1 tsp of cornstarch to help it bind together. Use a tablespoon to spoon the mixture into the middle of a dumpling wrapper, wet your index finger with water and run it along the edge of half of the wrapper, then fold the gyoza in half and close it by creating pleats and gently pinching the wrapper together.
Step 5/6
Place your dumplings on a dish covered in cornstarch so that they don't stick to the plate. Once all your dumplings are wrapped, heat a non-stick pan over medium-high heat and a tablespoon of oil.
Step 6/6
Once the pan is hot, you can add your gyozas and let them fry for about one minute. Lower the heat to medium low and with the gyozas still on the pan, add 1/4 cup of water to the pan and quickly cover the pan to allow the gyozas to steam. They should be ready to eat once the water has evaporated. Enjoy!
Chefclub's Tips & Hacks
Why not profit from the fact that you've already committed to making this recipe and make a larger batch which you can then keep in your freezer. Use the frozen gyoza in soups or cooked as indicated in the recipe!