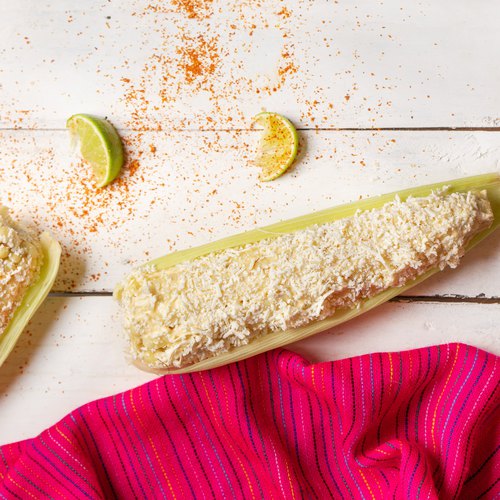 Mexican Street Corn Elotes
Missed the corn man today? We got you!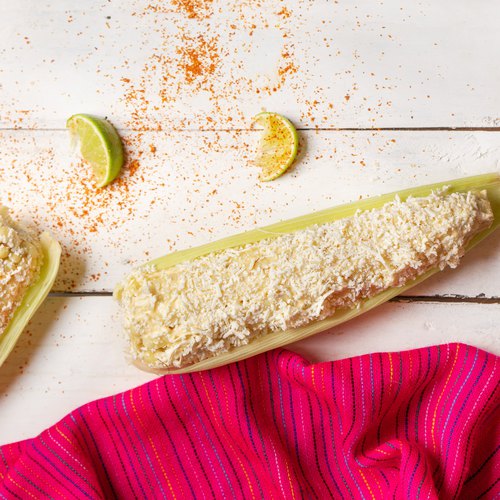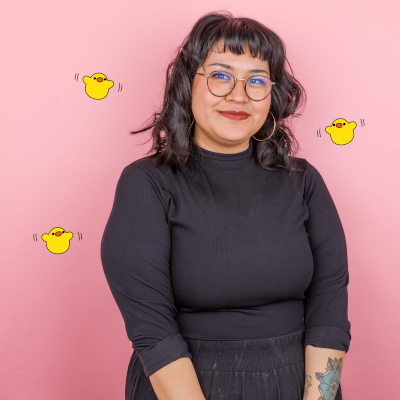 "Mexican street corn is an epic street food creation. There are so many ways to prepare it, but we put together our favorite way just for you!"
Total time: 50 minutes
Prep time: 10 minutes, Cook time: 40 minutes
Ingredients for 4 people
4 whole fresh corn
2 cups of grated cotija cheese
1 tbsp of salt
1 lime
2 tbsp of butter
1 tsp of chili powder
4 tbsp of mayo
---
Tools
Large pot
Skewers
---
Step 1/4
4 whole fresh corn - 1 tbsp of salt
Remove the husks and fibers from the corn and place them in a large sized pot. Add a tablespoon of salt and, optionally you can add two chiles de arbol and a handful of epazote (both can be found at Latino markets), cover the corn completely with water and bring to a boil. Once the water has started boiling, bring down the heat to medium heat and allow the corn to cook for 30-45 min (the longer you cook, the more tender the corn is but most people prefer a slight bite).
Step 2/4
2 cups of grated cotija cheese - 1 lime - 2 tbsp of butter - 1 tsp of chili powder - 4 tbsp of mayo
While the corn is cooking, you can prep you toppings of choice. Finely grate the cotija cheese if it's whole. Wash and quarter some limes. Melt some butter. Grab your favorite chili powder and mayo.
Step 3/4
Once the corn is tender to your liking, use a dry kitchen towel for some grip and stick a wooden skewer into its core to act as a holder.
Step 4/4
Rub a quarter of a lime onto the corn while gently squeezing the juice out. Then you can add a thin layer of mayo to the corn followed by the cotija cheese (it's easiest to spread the cheese over a flat dish and spoon the cheese over the corn). Finally, drizzle some melted butter over the corn and sprinkle with chili powder. Enjoy!
Chefclub's Tips & Hacks
Don't feel like boiling the corn? You can grill the corn while still in the husk instead and add an extra flavor of smokiness to your elote!