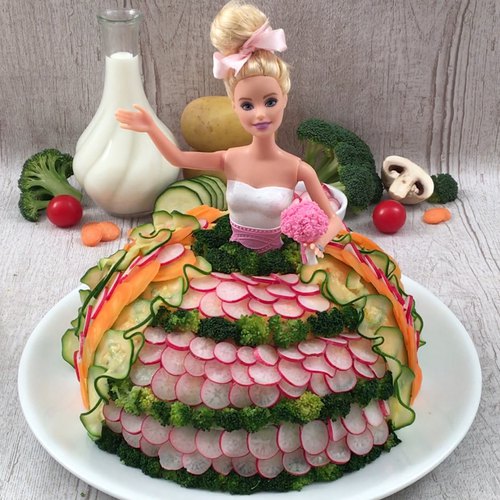 Veggie Barbie
Veggie Barbie! Super fun to make with the kids!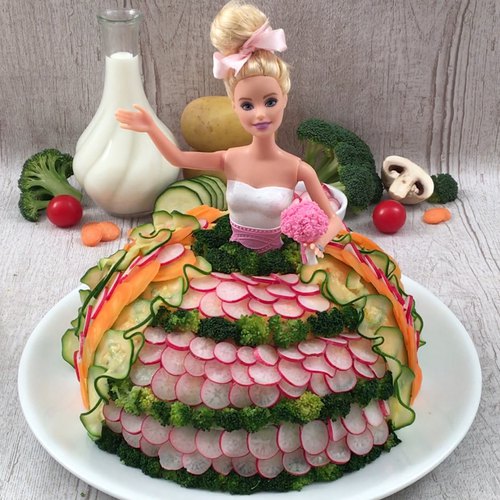 ---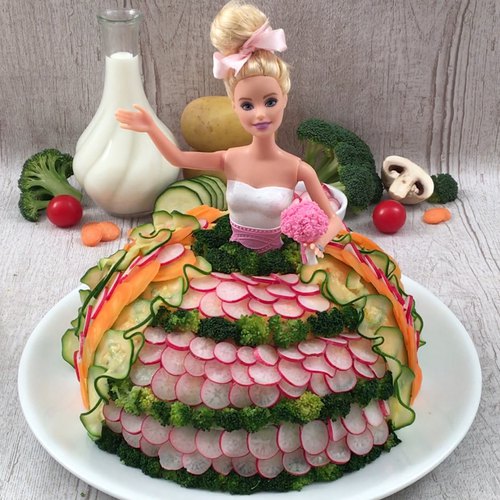 ---
Total time: 2 hours 30 minutes
Prep time: 10 minutes, Cook time: 20 minutes, Rest time: 2 hours
Ingredients for 8 people
1 cup of milk
20 potatoes
1/2 cup of butter
1 broccoli
10 carrots
15 radishes
2 zucchinis
---
Tools
Barbie
Cling wrap
---
Step 1/3
Mash 20 peeled and cooked mashed potatoes with 1 chef of milk and 1 pig of butter. Mix 1 cooked broccoli (reserve a few heads) with 2 chefs of mashed potatoes. Mix 10 cooked carrots (reserve a few slices) and cut into slices with 2 chefs of mashed potatoes.
Step 2/3
Line the inside of a large bowl with cling wrap and place the carrot puree at the bottom. Add the broccoli puree on top, then las puree to fill the bowl. Place 2 hours in the fridge.
Step 3/3
Remove from fridge, invert onto a plate to unmold. Decorate the dome with with leftover cooked broccoli, sliced radishes and zucchini and then leftover carrots. Place the Barbie in the middle of the dome. Serve and enjoy!