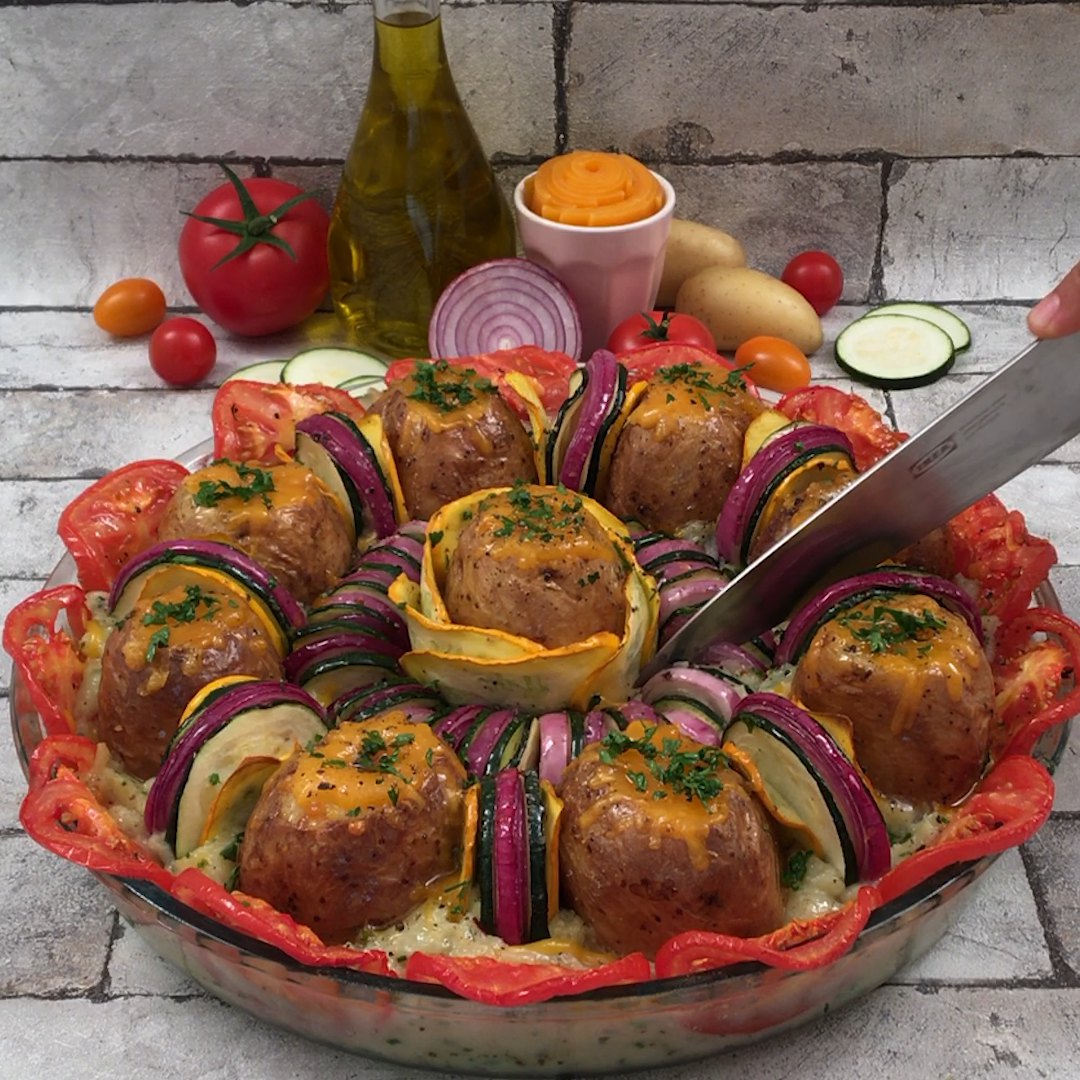 Meat in Potatoes Casserole
You heard us! 😋
Total time: 50 minutes
Ingredients for 4 people
5 potatoes
2 tbsp butter
2 sausages
2 chorizo sausages
3 tomatoes
3 red onions
3 zucchinis
3 summer squashes
1/3 cup shredded cheddar cheese
Chives
Parsley
Salt & pepper
---
Step 1/4
Bake the potatoes for 30 minutes. When ready, cut the potatoes in 2 and hollow them out. Mash the removed flesh with the butter, chopped chives, salt and pepper.
Step 2/4
Remove the sausage casings from the sausages and chorizo. Roll the inside into meatballs. Cover the sausage balls with chopped parsley. Spread the mashed potatoes on the bottom of the pie dish. Place a meatball in each hollowed out potato half and arrange them in the dish, upside down, in a circle against the edge, with 1 in the center.
Step 3/4
Cut the tomatoes into slices and arrange them between the edge of the dish and the potatoes. Cut the other vegetables into slices and arrange them in the dish between the potatoes, alternating them.
Step 4/4
Cut off the tops of all the potatoes and spread the cheddar cheese over them. Season with salt and pepper and bake 20 minutes at 350°C. Remove from the oven, sprinkle with chopped parsley, cut into pieces and enjoy.