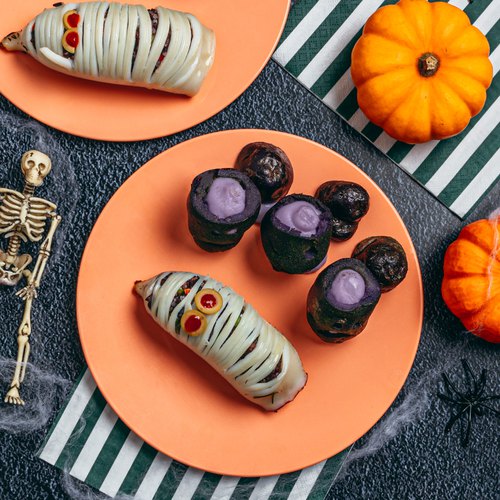 Halloween Calamari Ripieni
Halloween Calamari Ripieni! With a side of skull potatoes 😁💀🦑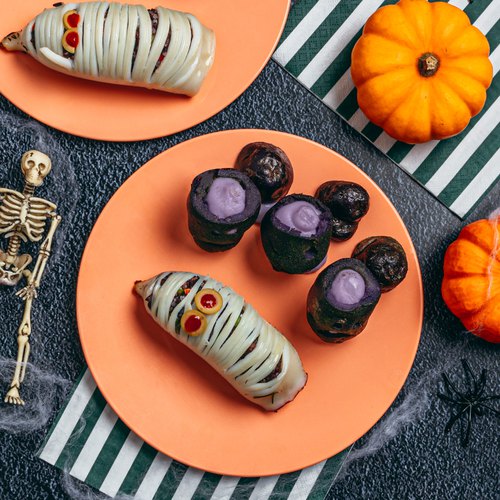 ---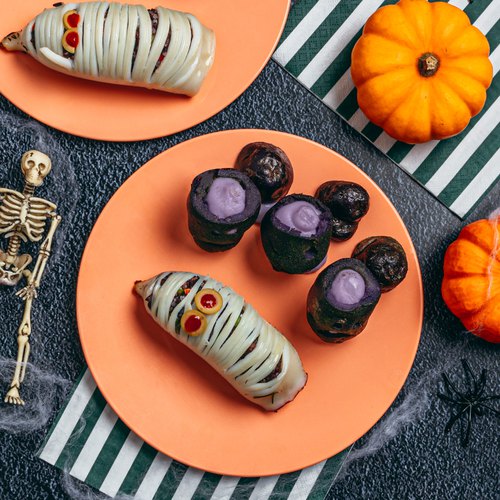 ---
Total time: 30 minutes
Cook time: 30 minutes
Ingredients for 3 people
3 calamari
9 purple potatoes
3 1/2 oz of black rice
3 1/2 oz of peas
Carrots
4/5 cup of olive oil
Rosemary
Herbes de provence
Onion
Garlic
Thyme
Green olives
0.4 cup of sweet & sour sauce
---
Step 1/3
Sauté the black rice with the peas, carrots, olive oil, rosemary and onion. Stuff the squid with the rice mixture. Cut diagonal lines on the squid and cook in a pan for 3 minutes. Add the garlic and herbs. Make eyes with green olives and the sweet and sour sauce.
Step 2/3
Blanch the potatoes then empty them. Carve eyes and a mouth. Fry them in hot oil. Blend the potato insides with parmesan and olive oil. arnish the fried potatoes with the mixture.
Step 3/3
Srve the potatoes with the calamari and enjoy!