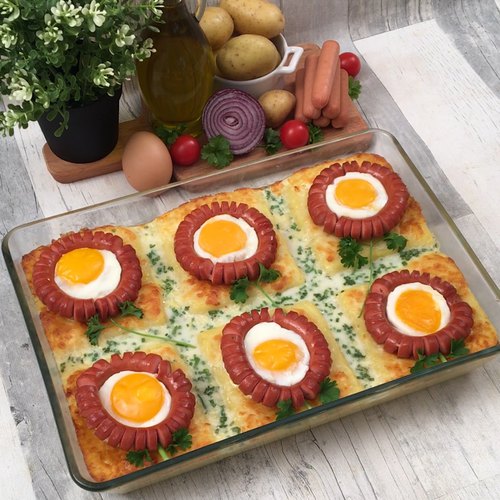 Hot Dog Casserole
Hot Dog Casserole! Kids will love it, adults will too! ✨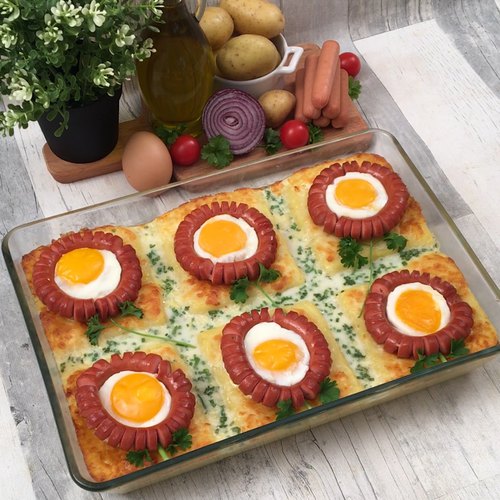 ---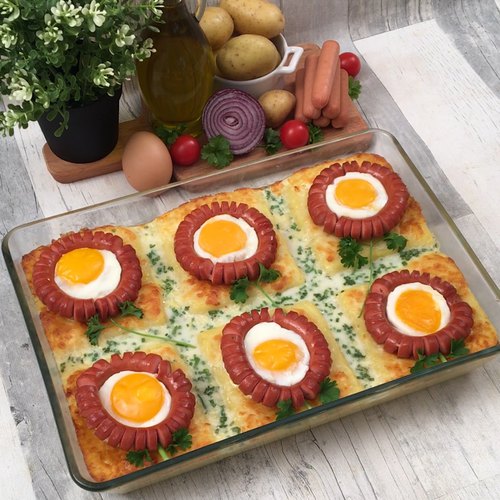 ---
Total time: 1 hour 30 minutes
Ingredients for 6 people
6 hot dogs
2 lbs of potatoes, cooked and peeled
1 tbsp of butter
1 cup of béchamel sauce or alfredo sauce
2 cups of shredded mozzarella
6 eggs
chives
parsley
salt & pepper
---
Tools
Toothpicks
9x13 baking dish
---
Step 1/3
Make cuts on one side of each sausage and twist them into rounds. Secure the rounds with toothpicks.
Step 2/3
Peel the potatoes and cook them in salted water. Drain and mash them with the butter, salt and pepper. Spread the mashed potatoes at the bottom of the dish and dig channels in it to form 6 compartments.
Step 3/3
Add chopped chives to the white sauce and pour into the "gutters". Spread the mozzarella over the compartments. Place the hot dogs on top and break an egg in each one. Place in the oven for 20 minutes at 350 °F. Remove from the oven, decorate with parsley and enjoy.