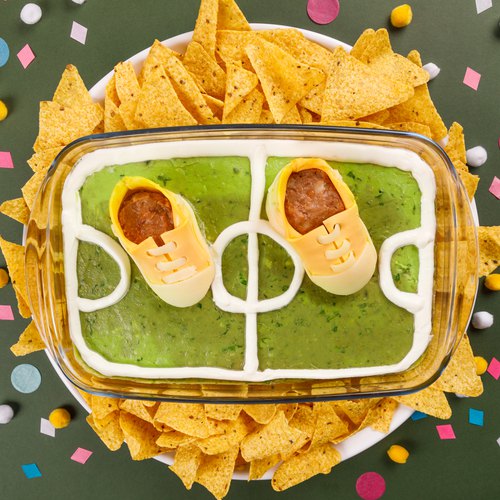 Shoe in avocado meatloaf
Shoe in avocado meatloaf! this recipe will be your sole mate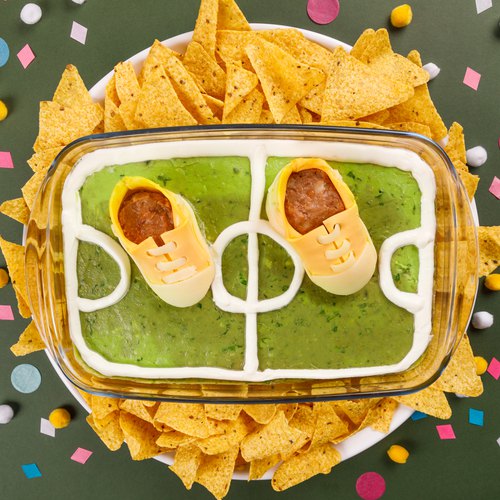 ---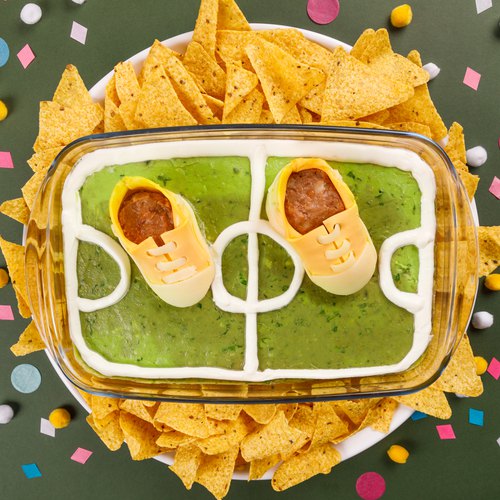 ---
Total time: 45 minutes
Prep time: 15 minutes, Rest time: 30 minutes
Ingredients for 6 people
3/4 cup of refried beans
3 slices of cheddar cheese
3 slices of monterey jack cheese
3 avocados
guacamole
1/4 cup of cilantro
lime juice
1 1/2 cups of salsa
1 cup of shredded cheddar cheese
1 cup of sliced black olives
1/2 cup of slice green onions
0.3 cup of sour cream
---
Tools
Parchment sheet
Ziplock bag
Scissors
---
Step 1/4
Place a piece of parchment paper on the plate. Measure out the refried beans as two 1/4 cups (mouse) and 2 tablespoons (hen). Shape each into a shoe form on top of the parchment and place in the refrigerator to cool for at least 30 minutes.
Step 2/4
Prepare the guacamole by cutting the avocados in half and removing the pit with a spoon. Remove the flesh of the avocados into the mixing bowl, then mash until very smooth with the potato masher. Add the cilantro, lime juice, and guacamole spice, then mix well to combine.
Step 3/4
Add the salsa to the bottom of a glass dish, then add the shredded cheddar cheese. Next, add the sliced black olives, then the sliced green onions. Then, spread the guacamole over the top and smooth it with a spatula. Refrigerate until ready to use.
Step 4/4
Once the beans have chilled for at least 30 minutes, remove from the refrigerator and then cut the cheese slices to form the outer part of the shoe and the shoe laces. Add the sour cream to the ziplock bag and cut a small opening at one of the bottom corners. Pipe the sour cream onto the top of the guacamole to resemble a playing field. Then, add the shoes to the top. Serve with tortilla chips. Enjoy!