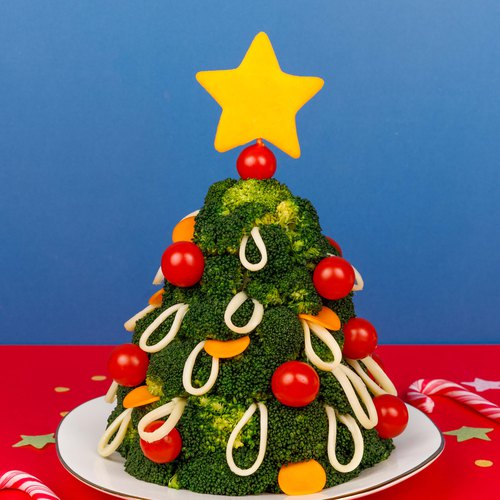 Broco-Pine Christmas Trees
Broco-Pine Christmas Trees! Life brocs with this holiday recipe 😄🥦🎄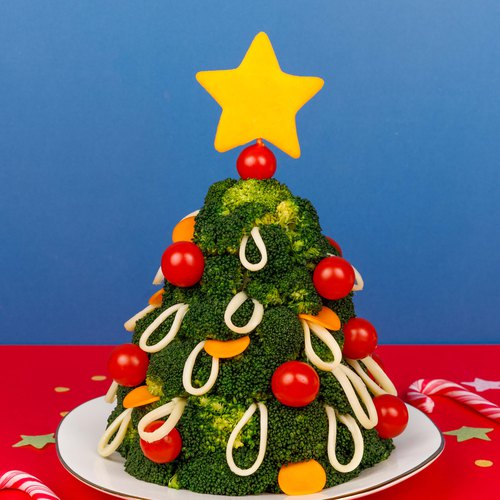 ---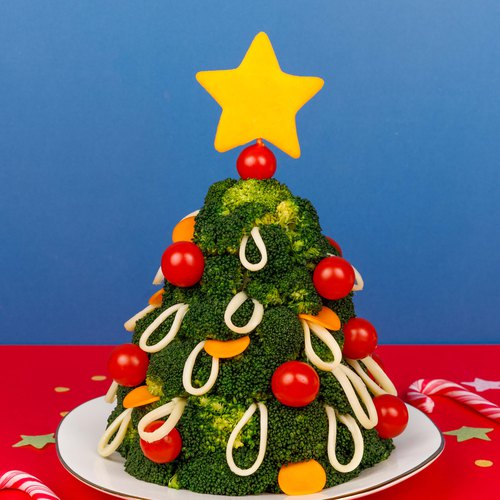 ---
Total time: 40 minutes
Cook time: 40 minutes
Ingredients for 5 people
6 potatoes
1/2 onion
2 string cheese sticks
1 tbsp of butter
1 tbsp of sour cream
0.4 cup of milk
0.4 lb of ground beef
10 cherry tomatoes
2 broccoli
2 slices of cheddar
Chefclub vegetable seasoning
---
Tools
Star cookie cutter
Toothpicks
---
Step 1/3
Peel and cut the potatoes into pieces, cook them in 1 liter of salted water then drain them. Mash the potatoes with 1 hen of butter, mix them with 1 cat of milk until you obtain a smooth consistency. Add the sour cream then put it aside.
Step 2/3
Cut the onion into pieces. Cook the ground beef and the onion in a pan with 1 hen of oil. Season with salt and pepper. Sprinkle with 1 chick of Chefclub vegetable seasoning then mix it with the mashed potatoes. Rinse the broccoli, cut off the broccoli heads, drain and set aside. Pierce the cherry tomatoes with a toothpick. Cut 1 slice of cheddar into circles and shred the string cheese sticks. Cut a star in the slice of cheddar using the star cookie cutter. Prick 1 cherry tomato and the cheddar star with a toothpick and set them aside.
Step 3/3
Place the mixture of mashed potatoes and ground beef in the chef, pig, cat and mouse cups then unmold the mixture from the cups in this order: chef, pig, cat and mouse, overlapping the layers. Plant the broccoli in the mashed potatoes until it is completely covered to form a broccoli tree. Place the cherry tomatoes, cheddar and cheese threads on the broccoli tree to decorate it. Place the cheddar star with a cherry tomato on top and enjoy!