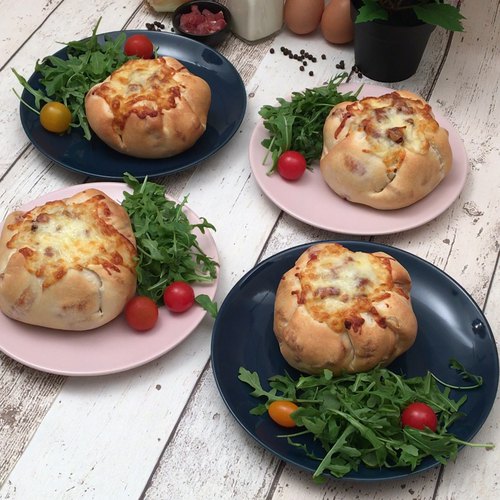 Onion-bomb
Destroy your enemies with a bacon boom.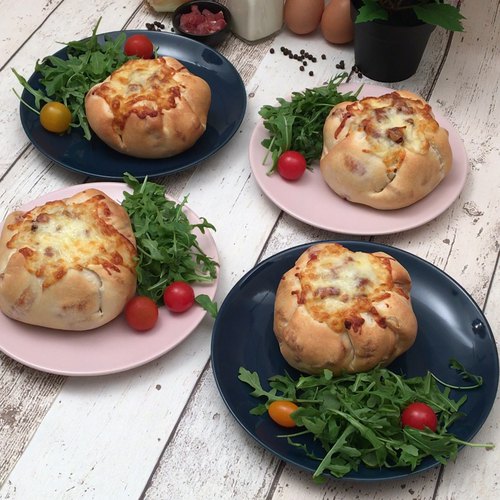 ---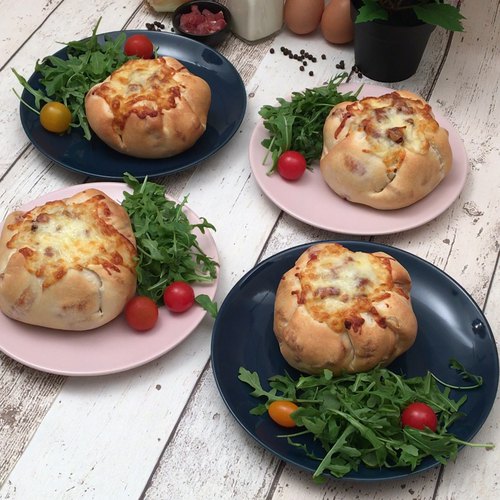 ---
Ingredients for 4 people
4 onions
2 1/4 cups of diced bacon
4 pizza doughs
1 1/4 cups of whipped feta cheese
1 egg
1 cup of shredded mozzarella
salt & pepper
---
Tools
Rolling pin
Sheet pan
Parchment paper
---
Step 1/4
Peel the onions and cut off the tops and bottoms. Remove the cores, keeping the thickest outer layers intact.
Step 2/4
Chop the onion cores and sauté with 1 3/4 cups of diced bacon. Cut 2 large discs out of each pizza dough and spread the remaining diced bacon on half of them, then cover with the remaining discs. Flatten the discs with the rolling pin.
Step 3/4
Wrap the onions with these discs, tucking the edges inside and leaving the tops open. Mix the feta, the egg, the salt and pepper, then spoon the mixture equally into each onion. Add the sautéed bacon and onions on top of the cheese mixture.
Step 4/4
Cover the onions with shredded mozzarella and place them on a parchment-lined sheet tray. Bake for 20 minutes at 350°F, then enjoy.