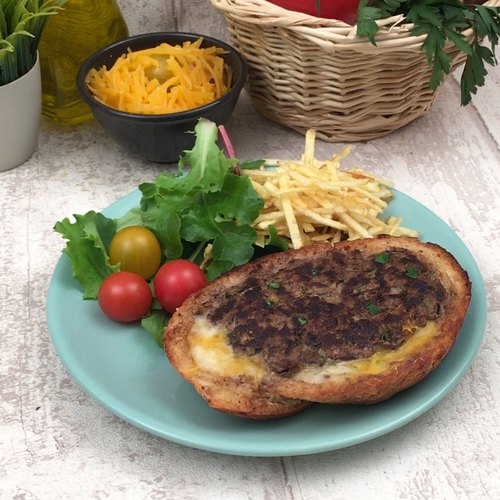 The Toaster!
Toast + cheeseburger = Toaster!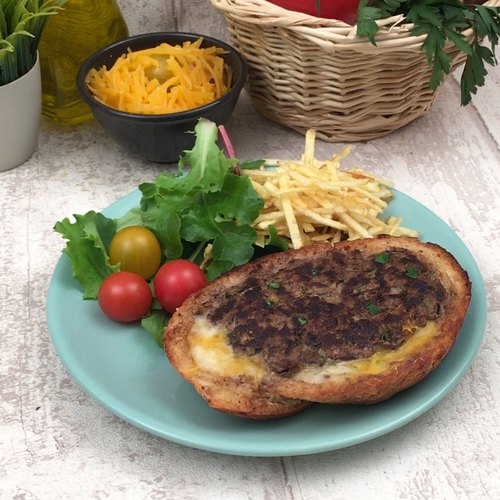 ---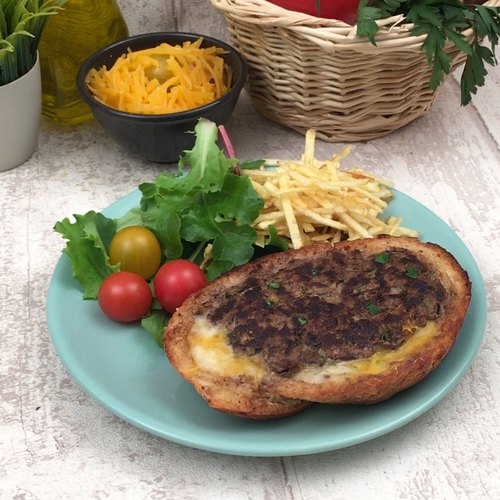 ---
Ingredients for 4 people
1 large country-style bread loaf
7 oz of shredded cheddar
7 oz of shredded mozzarella
1 lb of ground beef
1 green onion
ketchup
parsley
salt & pepper
---
Step 1/2
Cut 4 thick slices of bread and press down the interior of each to create a well. Fill the wells with a mixture of cheddar and mozzarella.
Step 2/2
Add salt and pepper to the ground beef, then mix with chopped parsley and the minced green onion. Distribute the ground beef mixture between each of the toasts. Cook in a pan, beginning beef side-down. Enjoy hot with ketchup.