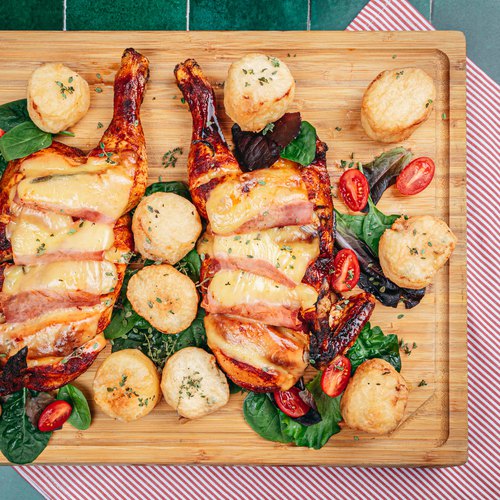 Italian Chicken Scallopini
Italian Chicken Scallopini! Discover this authentic dish 🍝🍗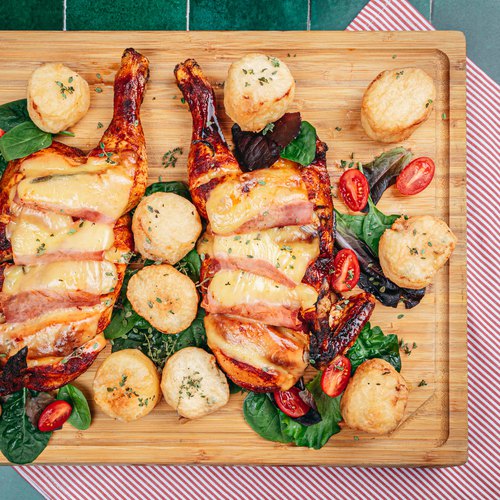 ---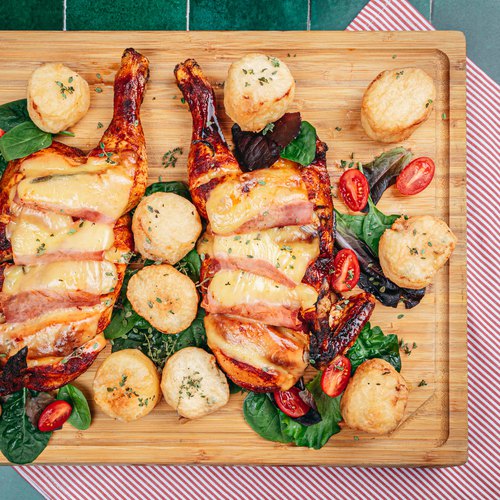 ---
Total time: 40 minutes
Cook time: 40 minutes
Ingredients for 8 people
8 slices of ham
8 slices of emmental cheese
2 tbsp of honey
Basil
Salt & pepper
2 tbsp of butter
2 oz of parmesan
10 1/2 oz of spaghetti
2 cups of flour
1 chicken
3 1/2 oz of ham cubes
Spices
3 1/2 oz of peas
4/5 cup of bechamel sauce
1 1/2 cups of sparkling water
---
Step 1/3
Sauté the spaghetti with the peas, ham cubes, bechamel and parmesan. Place on a sheet of parchment paper, roll and freeze. Cut in slices. Mix sparkling water and flour to create a batter. Coat the slices in the batter and fry in hot oil until golden brown.
Step 2/3
Divide the chicken in 2 and make incisions in the flesh. Marinate in honey and spices. Garnish the chicken with ham and Emmental slices. Bake 40 minutes at 350°F.
Step 3/3
Serve the chicken with the fried spaghetti and enjoy!