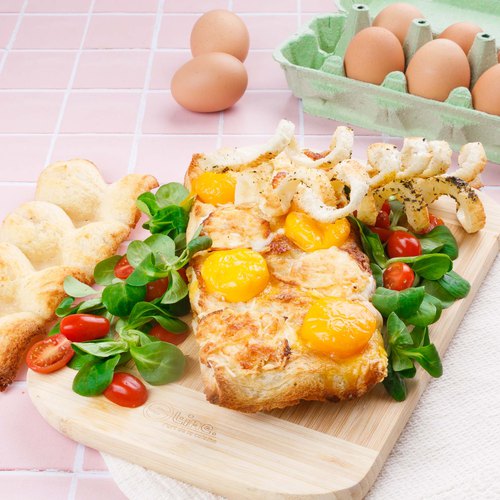 Waffled Baked Eggs
Waffled Baked Eggs! Time to revist this classic French dish 🍳🥖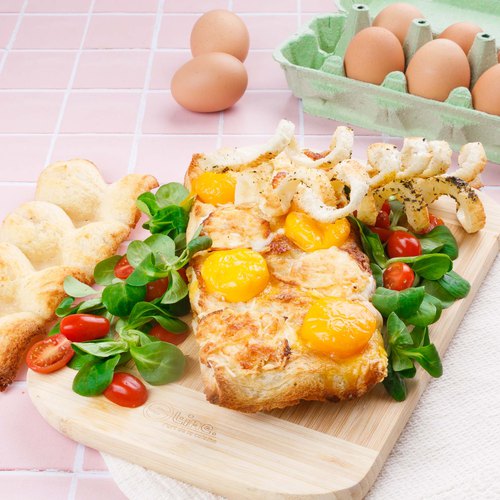 ---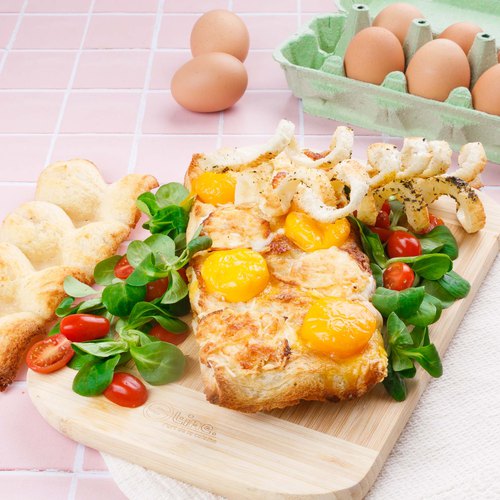 ---
Total time: 30 minutes
Cook time: 30 minutes
Ingredients for 3 people
4 slices of bread
1 tsp of tarragon
5 egg yolks
Chives
0.4 cup of bechamel sauce
Rosemary
2 tbsp of butter
2 slices of ham
1 tbsp of chefclub egg spice mix
Herbs de provence
Emmental cheese
---
Tools
Foil
---
Step 1/3
Wrap 2 egg cartons with foil. Place 2 slices of bread stuffed with ham and cheese between the egg cartons. Press down and bake 15 minutes at 350°F.
Step 2/3
Remove bread from oven and fill half of the holes with bechamel. Fill the other half with eggs. Sprinkle with emmental and bake 5 minutes.
Step 3/3
Use a wooden spoon to make spirals with the remaining bread. Sprinkle with herbs, butter and Chefclub egg spices. Bake 10 minutes at 350°F. Serve with the stuffed carton and enjoy!