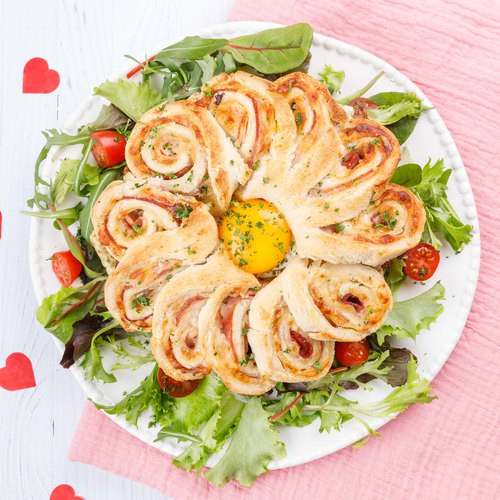 Royal Ham & Cheese Sandwich
Royal Ham & Cheese Sandwich! You will feel like royalty with this mouthwatering recipe 👑😋🥪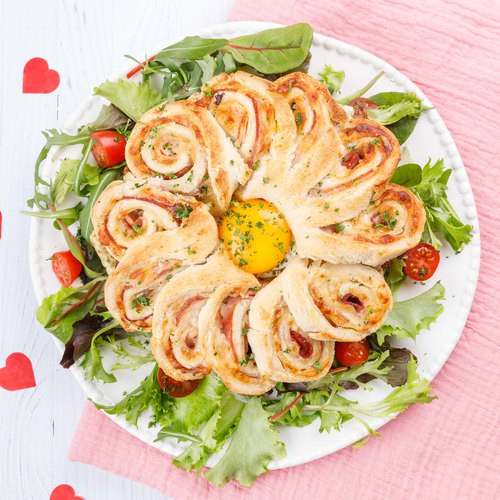 ---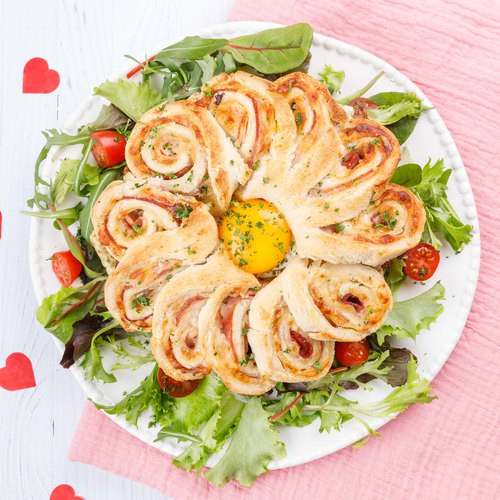 ---
Total time: 1 hour 50 minutes
Prep time: 1 hour , Cook time: 30 minutes, Rest time: 20 minutes
Ingredients for 2 people
9 slices of bread
4 eggs
9 slices of emmental cheese
4 slices of ham
4 tsp of chefclub egg spice mix
0.4 cup of bechamel sauce
Cherry tomatoes
Salad
Parsley
Salt & pepper
---
Tools
Plastic bottle
Cling wrap
Rolling pin or metal rod
Parchement paper
---
Step 1/3
Crack three eggs into separate containers and crack another egg and set it aside. Separate the yolk from the white and keep the egg white. Season the egg white with the Chefclub Egg Spices, mix and pour into a hot pan to form a pancake. Place a tablespoon of béchamel, the egg yolk and cover everything with the cooked egg white before flipping it and placing it on a plate. Season the remaining whole eggs and mix. Pour them into a skillet and top with the béchamel before covering them and setting aside.
Step 2/3
Layer the slices of bread on the cling wrap. Flatten them with the Chefclub rolling pin to seal all the slices. Add the remaining béchamel and spread it with a spatula. Arrange the slices of emmental, the slices of ham and roll everything up with cling wrap. Remove it once the roll is finished. Cut the roll in half and make even sections in each half of the rolls from the middle. Lay the half-roll on a baking sheet lined with parchment paper. Unfold and flatten each section to form a half-circle before rolling them out with the end of the Chefclub rolling pin. Repeat the process for the second half-roll. Bake for 15 minutes at 350°F.
Step 3/3
Arrange the egg squares on a crown and cover it with the other crown. Place an egg yolk in the center before baking for another 5 minutes at 340°F. Serve the crown on top of a salad, with some cherry tomatoes and sprinkle with parsley. Enjoy!