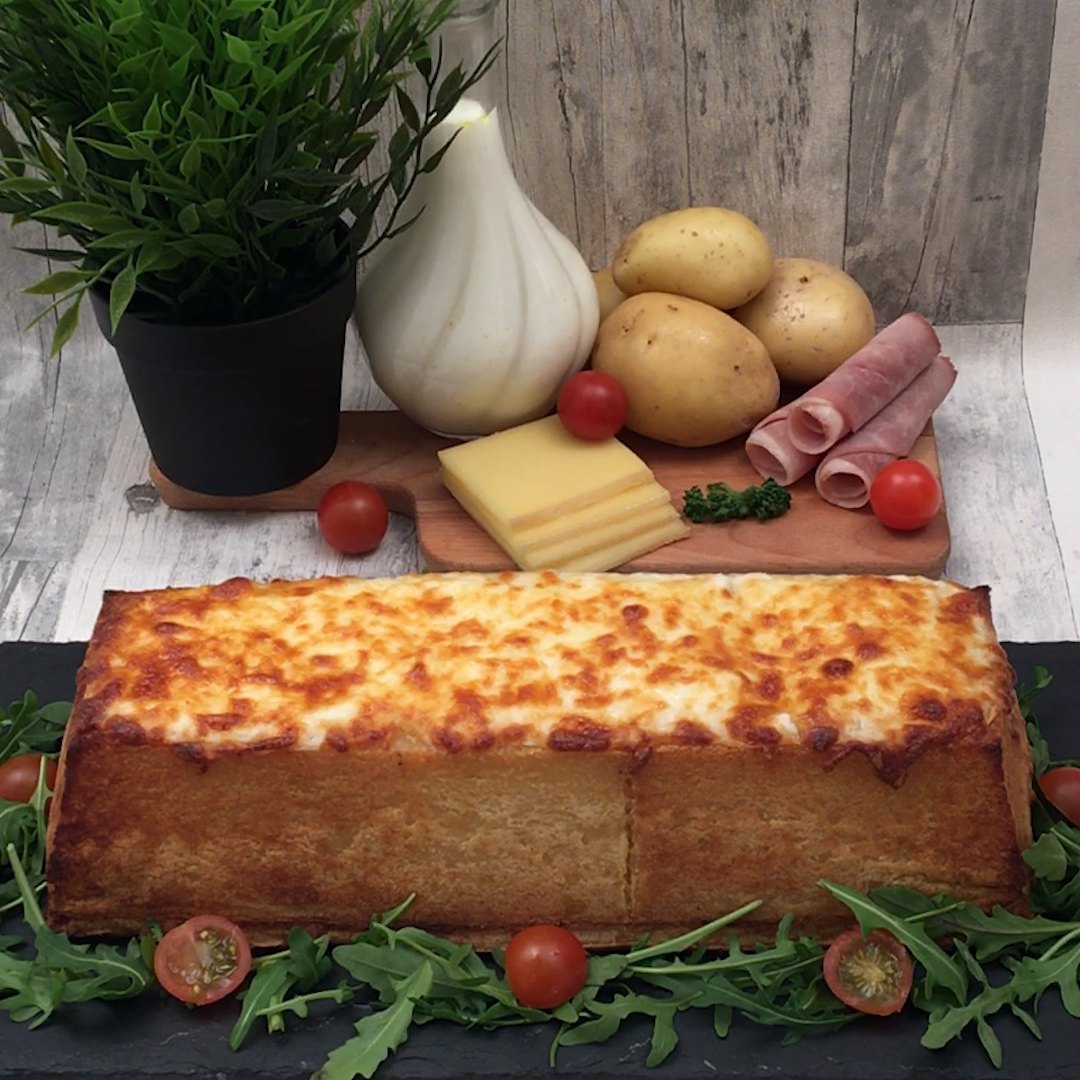 Potato lasagna
Sorry italians, we do it better! ;)
Made by you!
Ingredients
1 2/3 lbs potatoes
2 tbsp butter
4 slices ham
8 slices raclette
4 sheets lasagna noodles
1/2 cup bechamel
1 cup mozzarella, grated
Parsley
Salt & pepper
Tools
1 loaf pan
Aluminum foil
1 baking tray
Parchment paper
1. Peel the potatoes, cook them in salted water, and mash them with the butter, salt, and pepper.
2. Fold a long aluminum rectangle the width and length of the bottom of the loaf pan and lay it on the bottom. Line the pan with mashed potatoes.
3. Arrange 2 slices of ham in the dish on top of the mashed potatoes, followed by 4 slices of raclette cheese, and then 2 sheets of pre-cooked lasagna noodles. Repeat the stack and cover with the rest of the mashed potatoes. Bake for 20 minutes at 350 °F.
4. Remove from the oven, turn out onto the baking tray lined with parchment paper, and remove the aluminum rectangle. Pour the béchamel into the hollow left by the foil, sprinkle with the grated mozzarella cheese, and return to the oven to brown for 5 minutes. Sprinkle with chopped parsley and enjoy!
Similar recipes from Chefclub