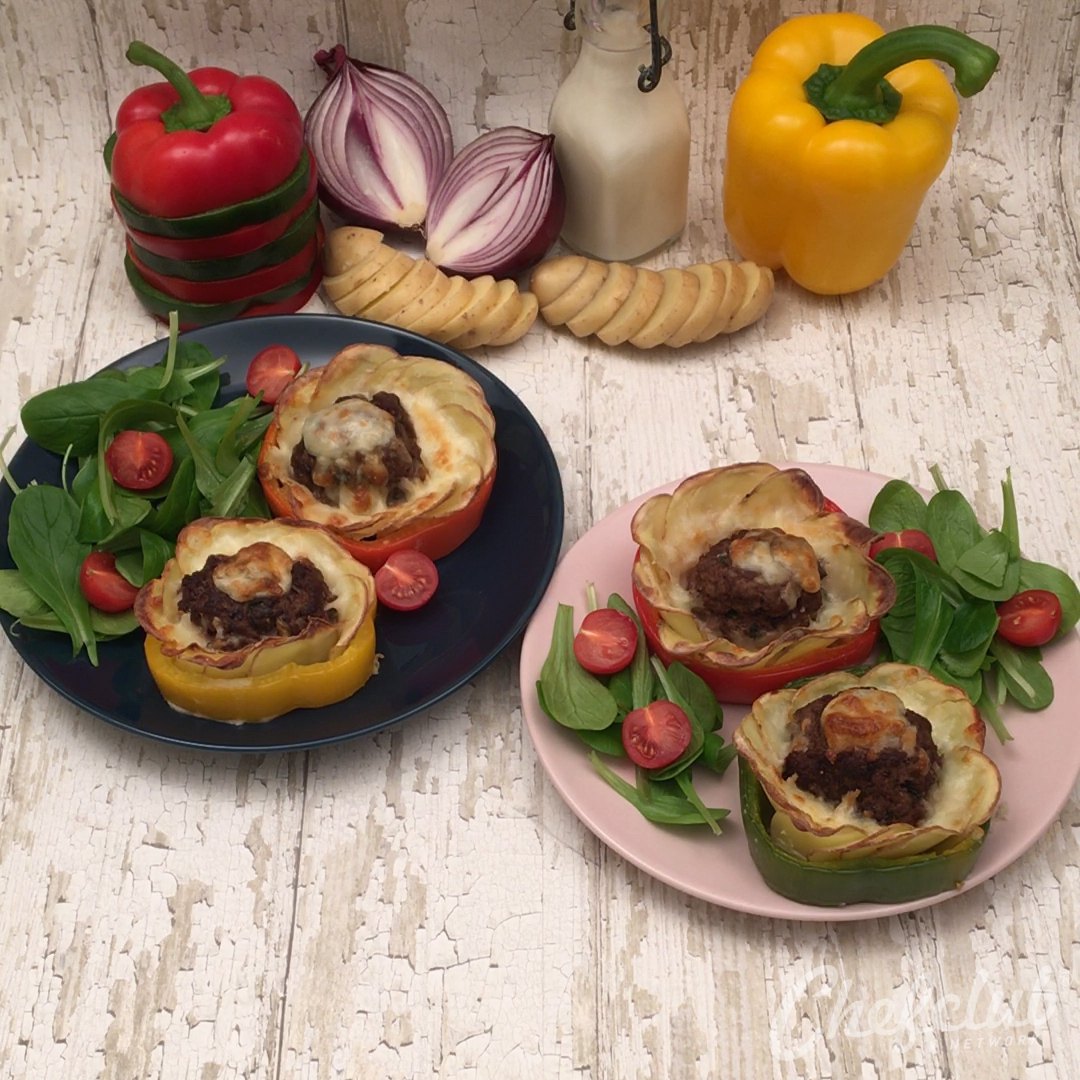 Potato Flower
The power of potatoes and flowers :)
Made by you!
Ingredients
1 red bell pepper
1 yellow bell pepper
1 green bell pepper
8 potatoes
1/2 cup bechamel sauce
1/2 cup mozzarella, grated
2/3 lbs ground beef
1 red onion
Parsley
Salt & pepper
Tools
1 baking tray
Parchment paper
1. Cut the peppers into 3/4" thick slices and remove the seeds. Place the slices on the baking tray lined with parchment paper.
2. Cut the potatoes into very thin slices and arrange them in a fanned circle in the pepper slices. Add the bechamel in the center of the peppers and half of the mozzarella cheese on top.
3. Mix the ground beef with the chopped onion, chopped parsley, salt and pepper. Form meatballs and place them in the centers of all the peppers. Spread the rest of the mozzarella cheese on top, bake for 20 minutes at 350 °F, and enjoy!
Similar recipes from Chefclub