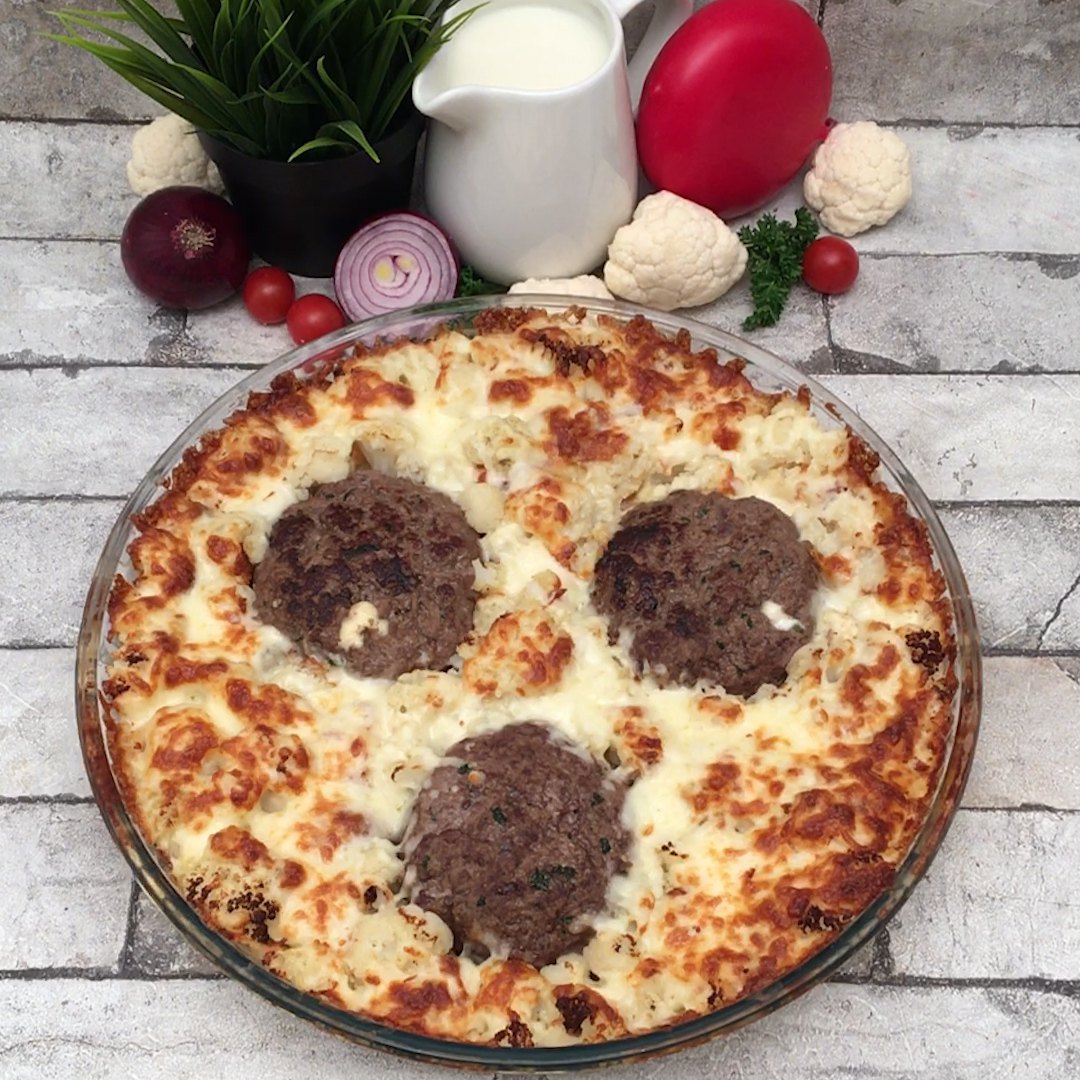 Cauliflower Cheese Bake
The cheese is extra large in this one!! 😍
Total time: 30 minutes
Ingredients for 4 people
1 2/3 lbs ground beef
1 red onion
2 large Babybel ® cheeses
1 cauliflower
1 cup bechamel sauce
Salt & pepper
---
Tools
Cling wrap
1 pie pan
---
Step 1/4
Mix the ground beef with chopped parsley, chopped onion, salt, and pepper. Cut the Babybel ® in half widthwise. On three sheets of cling wrap, form 3 meat discs slightly larger than the Babybel ®.
Step 2/4
Place 1 half-Babybel ® on each meat disc and cover with the remaining ground beef. Cover the cheese well, using cling wrap to tighten the meat around it.
Step 3/4
Cut off the cauliflower and cook in salted water. Drain well and place in the pie dish. LAy the 3 cheese meat discs in the middle.
Step 4/4
Pour the bechamel sauce over the cauliflower, grate the remaining half-Babybel ® over it, and bake for 25 minutes at 350 °F. Remove from the oven, open the meat discs, and enjoy by dipping the cauliflower in the melted cheese.