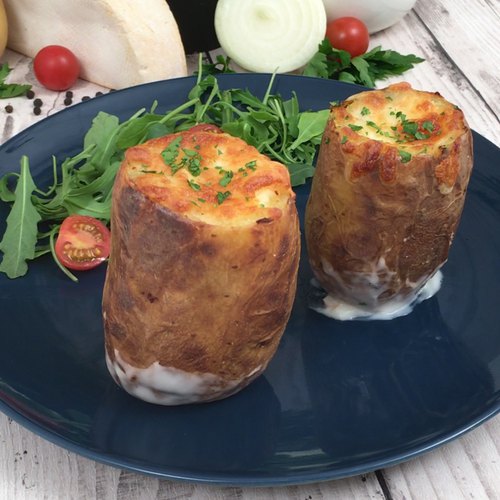 Stuffed Potatoes
Hot potato, hot potato, hot potato...don't forget the cheese :)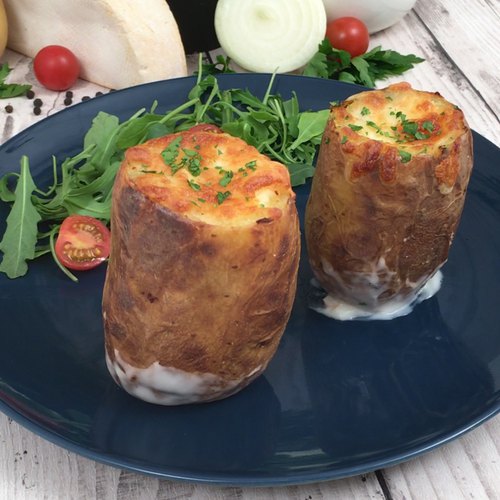 ---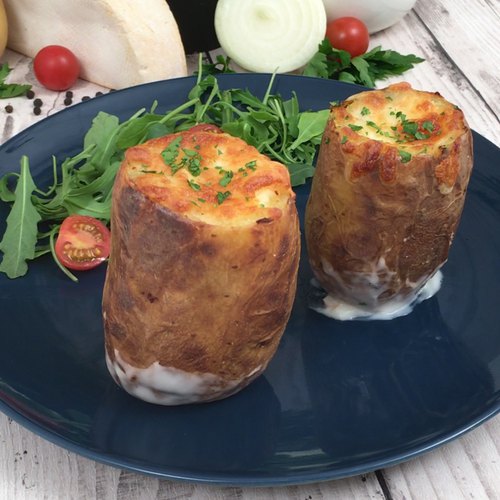 ---
Ingredients for 9 people
9 potatoes
10 slices of bacon, diced
1 onion, chopped
1 wheel reblochon cheese
1 1/4 cups of bechamel sauce
parsley, chopped
1 baking tray
parchment paper
1 square babking dish
---
Step 1/3
Arrange the potatoes on the baking tray lined with parchment paper, drizzle with olive oil, sprinkle with salt and pepper, and bake for 30 minutes at 350 °F. Fry the bacon with the chopped onion. Cube the wheel of reblochon cheese.
Step 2/3
Cut the tops off of the potatoes and hollow them out with a spoon. Mix the removed potato with the bacon and stuff it back into the hollowed out potatoes.
Step 3/3
Pour the bechamel sauce into the baking dish and arrange the potatoes on end in the dish. Add cubes of reblochon cheese to each potato and bake for 15 minutes at 350 °F. Remove from the oven, sprinkle with chopped parsley, and enjoy!