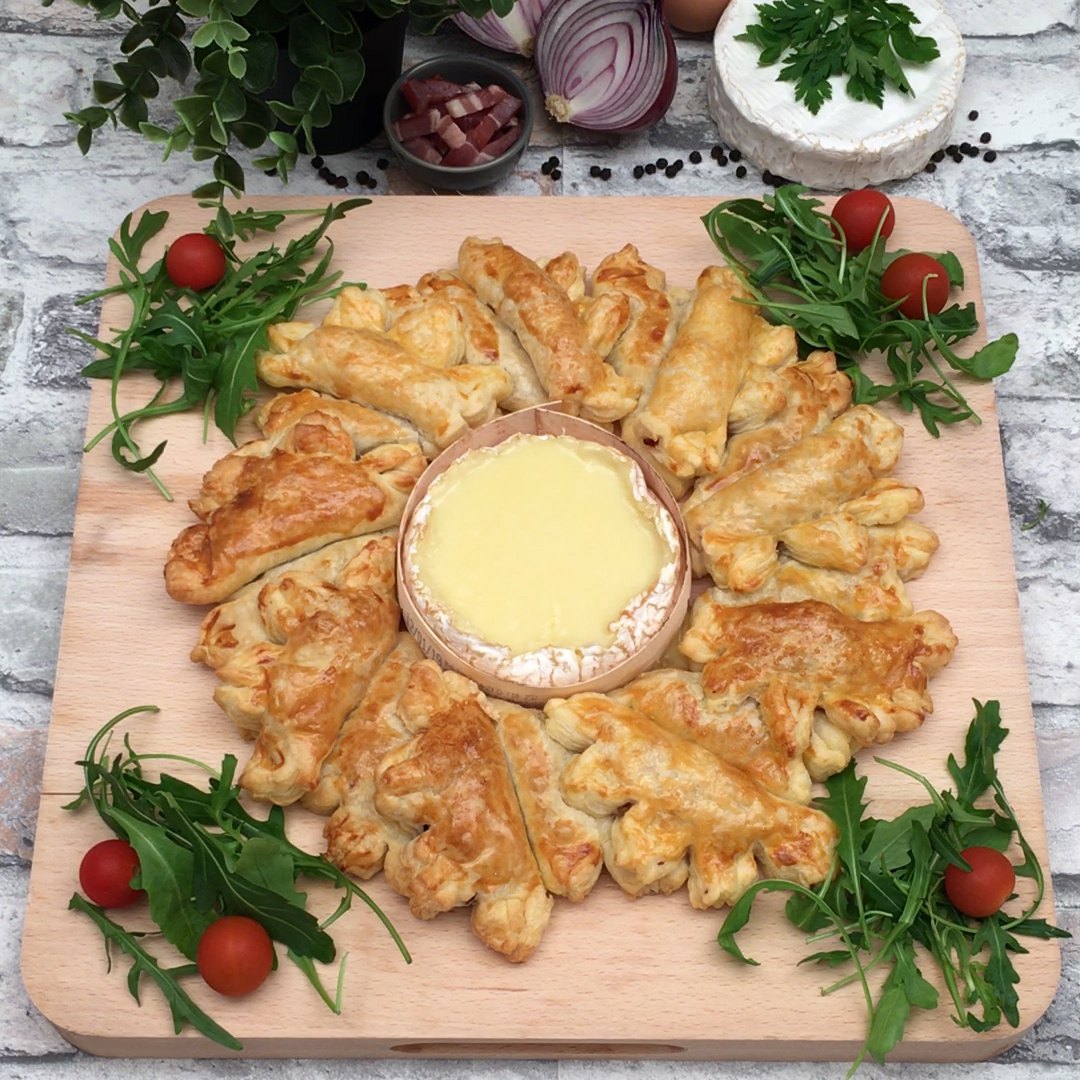 Mini Empanadas
Served with all the good fixins' :)
Total time: 25 minutes
Ingredients for 8 people
2 cups bacon, diced
2 onions, chopped
3 cloves garlic, minced
4 puff pastries
1 wheel camembert cheese
2 egg yolks
---
Tools
1 ramekin
1 baking tray
Parchment paper
---
Step 1/4
Fry the bacon with the chopped onions and minced garlic. Cut 20 discs out of the puff pastry using the ramekin as a cookie cutter.
Step 2/4
Spread the bacon on each disc and fold in 2, sealing the edges well. Cut 12 slits in the edges and squish the strips in groups of 3 to make half suns.
Step 3/4
Arrange half of the empanadas in a circle around the camembert on the baking tray lined with parchment paper. Add a second layer of empanadas on top of the first. Brush with egg yolk and bake for 25 minutes at 350 °F.
Step 4/4
Remove the upper crust of the camembert and dip the empanadas in it!