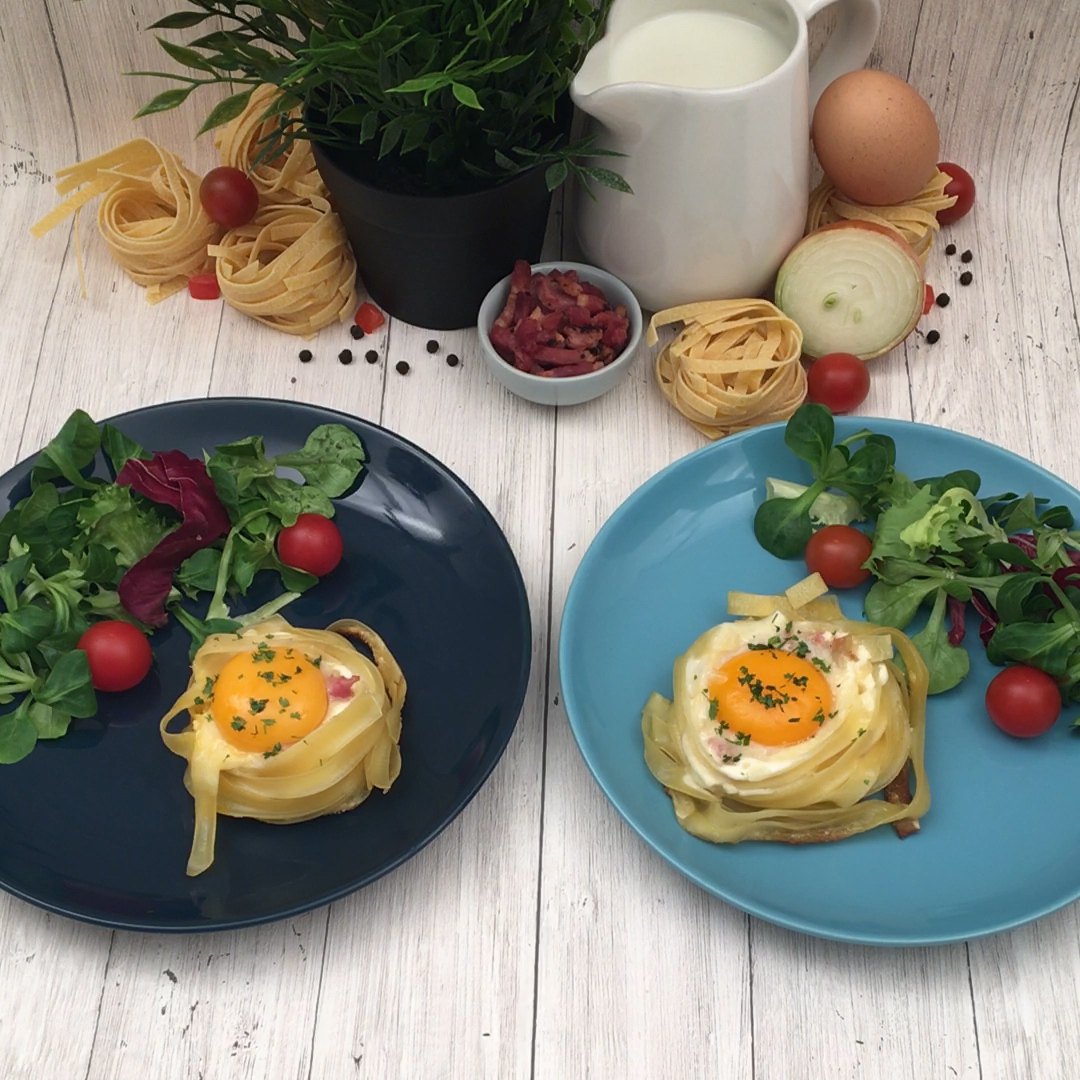 Super Easy Carbonara
It's EGGcellent! 🥚🍝
Made by you!
Ingredients
4 nests tagliatelle noodles
1 onion
1 cup diced bacon
1/3 cup cream cheese
1/2 cup mozzarella cheese, grated
4 egg yolks
Olive oil
Parsley
1. Place the tagliatelle nests in a pan with a 1/2 cup of water and cook them covered until all the water is gone.
2. At the same time, chop the onion and fry it with the bacon in another other pan. Divide the cream cheese, bacon, onions, and mozzarella cheese among the tagliatelle nests in the pan.
3. Drizzle some olive oil over the nests and continue cooking over low heat, covered, for 3 minutes. Add an egg yolk to each nest and leave to rest for 10 minutes off the heat with the lid on. Sprinkle with chopped parsley and enjoy!
Similar recipes from Chefclub