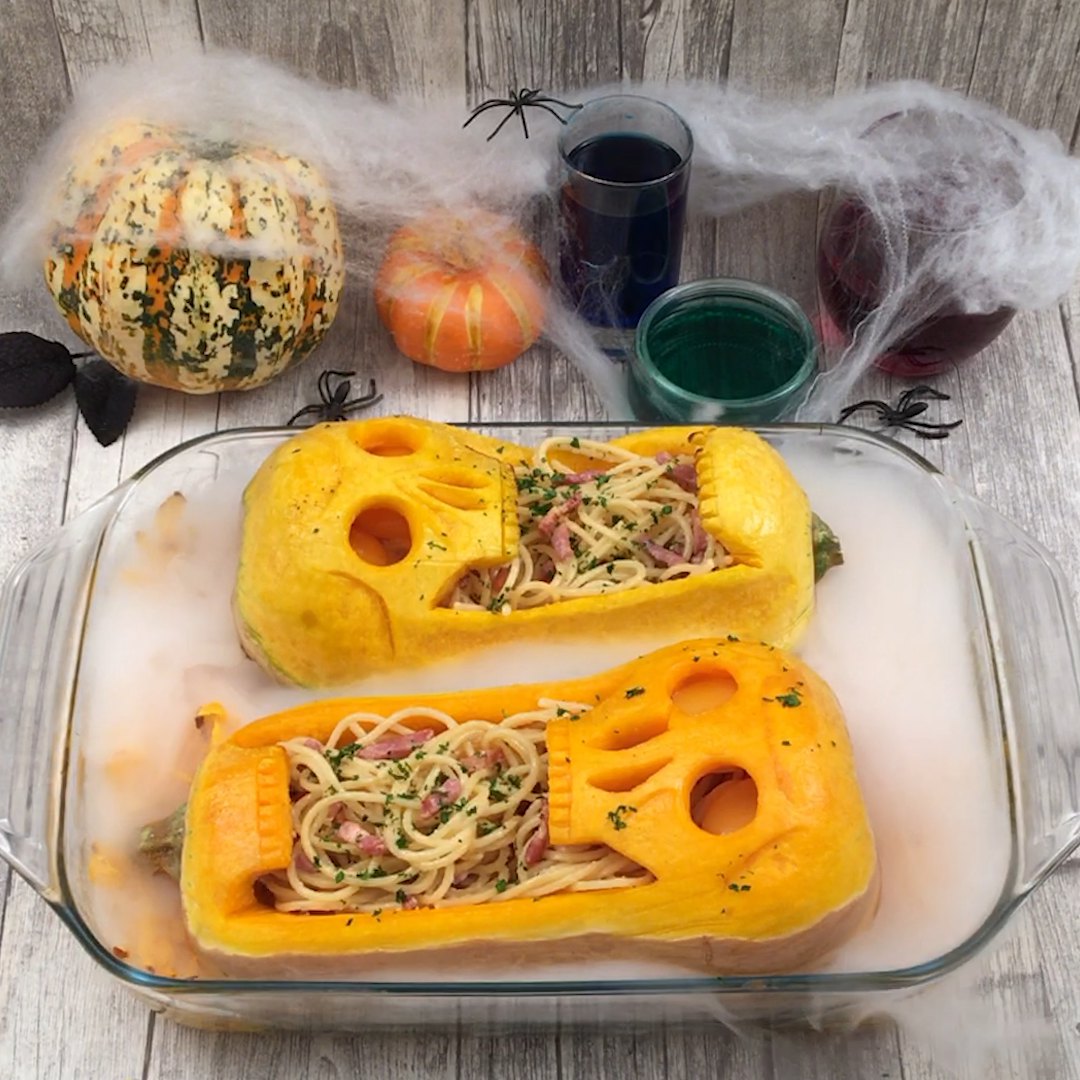 Jack-'o-Lantern Squash Carbonara
This will scare the hungry spirits away!
Total time: 30 minutes
Ingredients for 4 people
2 butternut squashes
1 lb spaghetti
8 oz bacon pieces
2 cups heavy whipping cream
Salt & pepper
4 egg yokes
Olive oil
Parsley
---
Tools
Melon baller
Carving knife
---
Step 1/3
Peel the squash. Using a large knife and a melon baller, carve skulls. Place the squashes in the dish and arrange the extra pieces of squash around them. Cover with a drizzle of olive oil salt, and pepper. Bake for 20 minutes at 350 °F.
Step 2/3
Cook the spaghetti in boiling salted water and drain. Cook the bacon pieces in a frying pan, then add the cream, salt, and pepper. Mix with the spaghetti and place the spaghetti in the freshly baked squash.
Step 3/3
Place the egg yolks in the eyes of the squashes, sprinkle with chopped parsley, and enjoy.