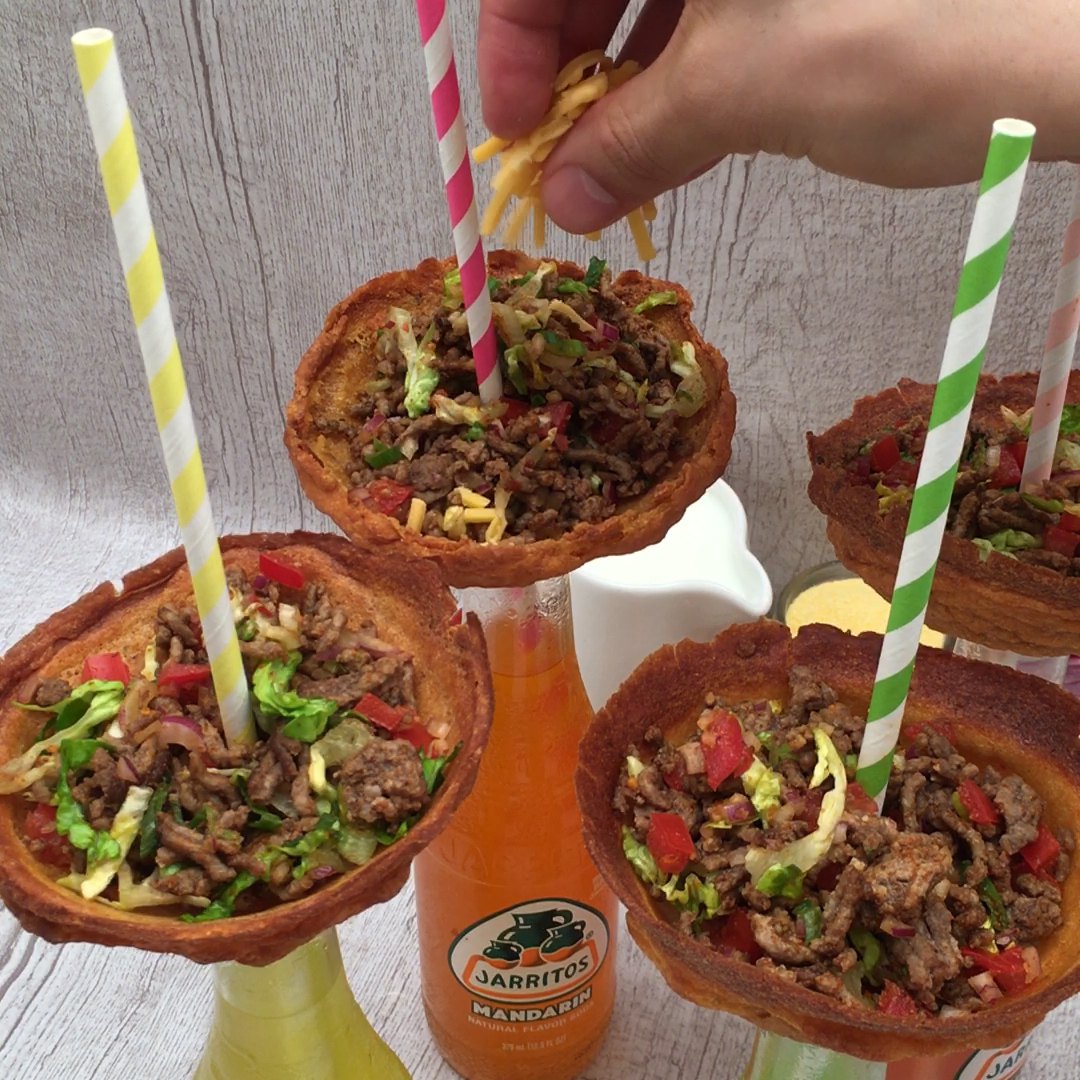 Hands-Free Taco Bowls
Ingenuity at its finest! 🌮😎
Made by you!
Ingredients
3/4 lb ground beef
Tomato
Green onion
Red onion
Grated cheddar
Lettuce
3 eggs
1 2/3 cups flour
2/3 cup milk
Salt & pepper
1/2 cup cornmeal
Taco seasoning mix
Vegetable oil
Sour cream
Hot sauce
Jarritos (or any bottled drink)
Tools
Ladle
Straws
1. Mix together the flour, corn meal, taco seasoning mix, salt & pepper, eggs, and milk. Dip a round ladle into the batter and then into hot vegetable oil to fry it. Repeat to make more bowls.
2. Place the fried bowls on top of your favorite bottled drinks and stick straws through the middle of the bowls and into the bottles.
3. Mix the cooked ground beef with diced tomatoes, lettuce, and red and green onions. Add some taco seasoning mix and salt & pepper.
4. Fill each bowl with the ground beef mixture and top with grated cheddar, sour cream, and hot sauce. Enjoy!
Similar recipes from Chefclub