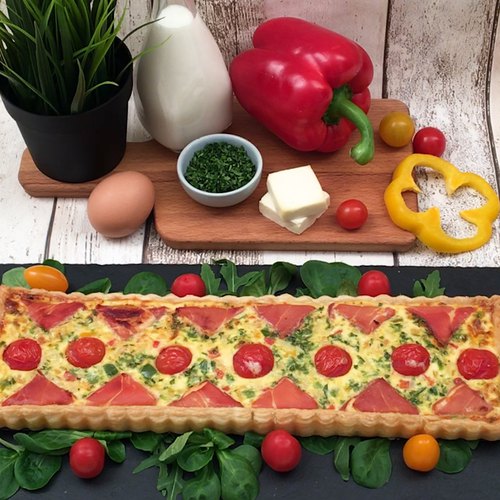 Cream Cheese Quiche
What's not to love?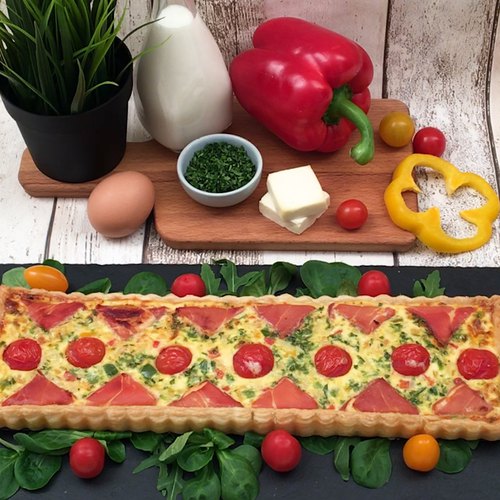 ---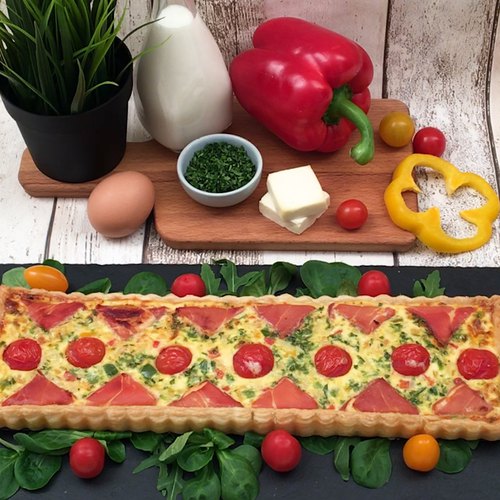 ---
Ingredients for 4 people
1 puff pastry
3 eggs
8 1/2 fl oz of sour cream
1/2 yellow bell pepper
1/2 red bell pepper
1/2 green bell pepper
1 onion
8 slices of prosciutto
12 wedges laughing cow ® cheese
parsley
---
Tools
Rectangular tart pan
---
Step 1/3
Lay the puff pastry in the tart pan. Mix the eggs, sour cream, and chopped parsley. Mince the peppers and onion.
Step 2/3
Cut the slices of prosciutto in half. Wrap each wedge of Laughing Cow ® cheese in half a slice of ham and arrange them along the sides of the tart.
Step 3/3
Add the peppers and onion to the middle of the quiche and pour the egg mixture on top. Place the cherry tomatoes in the middle of the dish and bake for 20 minutes at 350 °F. Remove from the oven, cut into wedges, and enjoy!