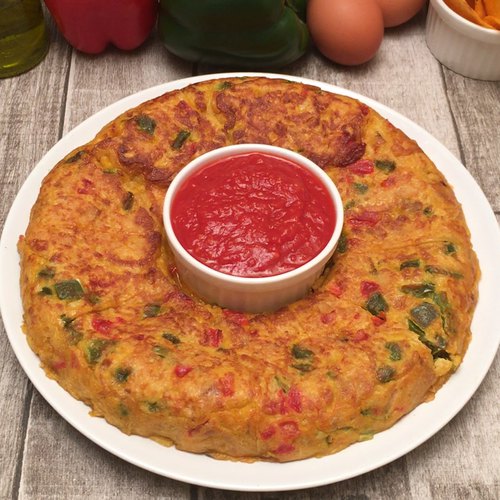 Tortilla for Dummies
Spanish omelet made easy!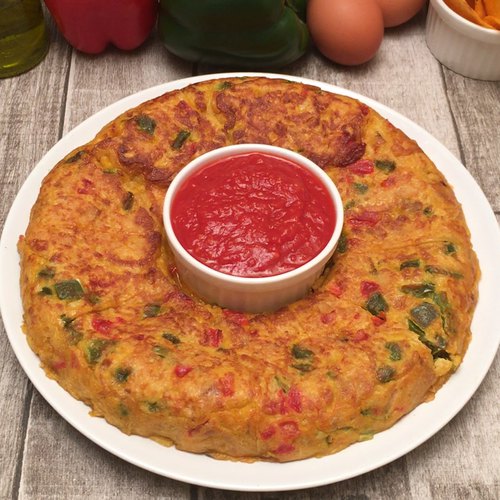 ---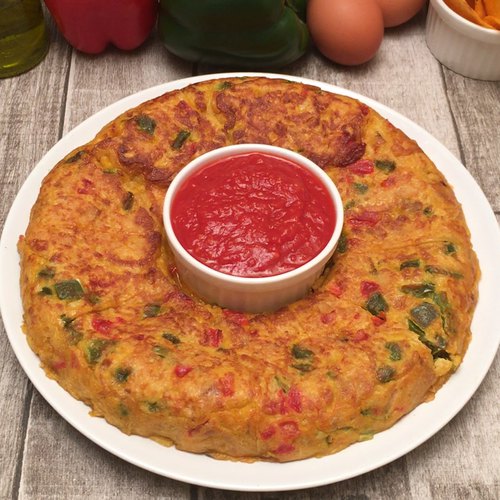 ---
Ingredients for 4 people
8 eggs
1 red pepper
1 green pepper
1 onion
i large bag of chip
tomato sauce
---
Tools
Ramekin
Plate
---
Step 1/3
Beat the eggs in a bowl and stir in the crushed chips. Chop the onion and peppers and cook until tender. Then add the vegetables to the egg and chips mixture.
Step 2/3
Pour a drizzle of olive oil into a hot skillet, and place an upside down ramekin dish in the center of the pan. Pour the egg mixture around the ramekin and cook for 3 minutes. Turn the omelet over with a large plate and put it back on the heat for 3 minutes.
Step 3/3
Slide the omelet onto a plate and pour tomato sauce into the ramekin. Serve hold or cold by dipping the omelet pieces into tomato sauce.