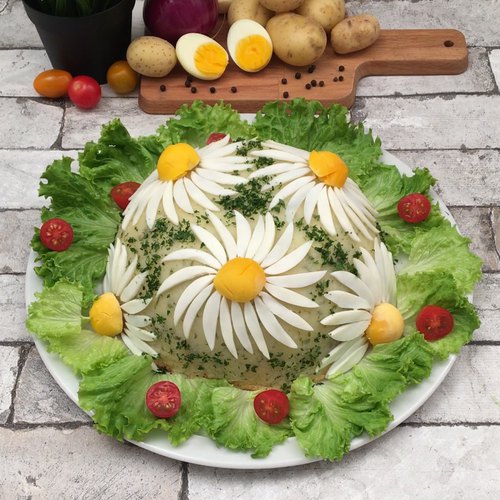 Meat & Potatoes
An ordinary dinner taken to extraordinary heights.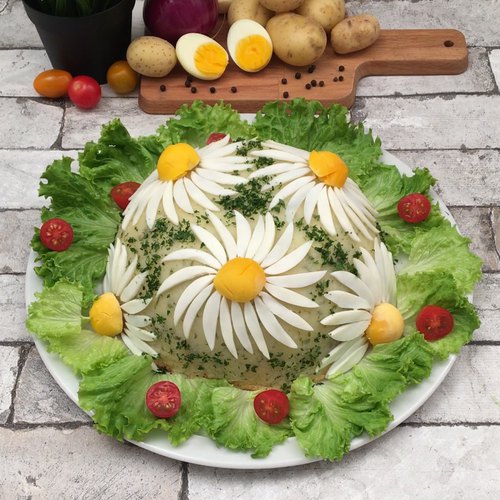 ---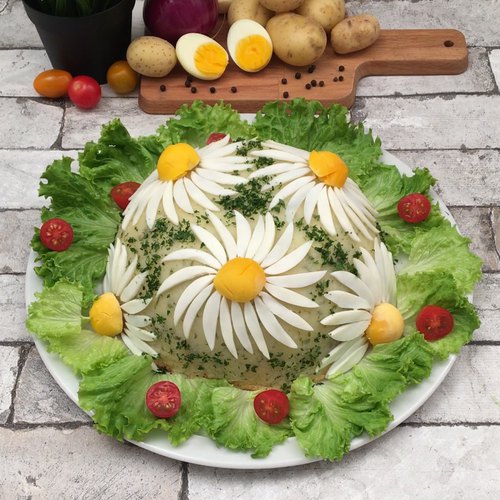 ---
Ingredients for 6 people
2 lbs of potatoes
1 ball fresh mozzarella
2/3 lbs of ground beef
1 onion, chopped
3 eggs
olive oil
parsley
1 salad bowl
---
Step 1/3
Peel the potatoes, cook in boiling salted water, drain, and mash them with chopped parsley and olive oil. Line the inside of the salad bowl with mashed potatoes and place the ball of mozzarella in the bottom.
Step 2/3
Cover the mozzarella with mashed potatoes. Cook the ground beef with the chopped onion, add to the salad bowl, and cover with the mash. Bake for 20 minutes at 350 °F. Flip the bowl to demold the mashed potato dome.
Step 3/3
Hard-boil the eggs, peel them, and cut in half. Remove the yolks without damaging them and slice the whites into thin strips lengthwise. Make flowers on the mashed potato dome with the yolks in the center and the strips of white around them. Sprinkle with chopped parsley and enjoy!
Similar recipes from Chefclub
-
Our other recipes