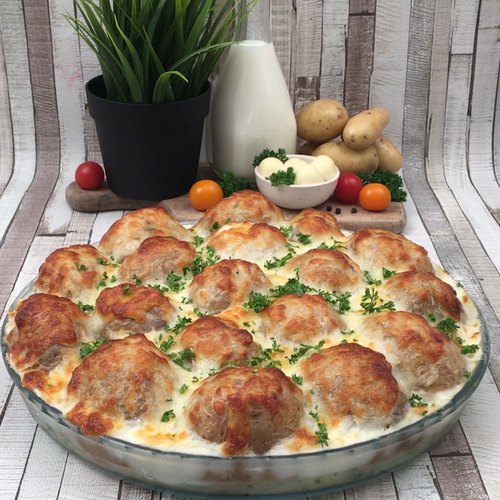 Insane Twice Baked Potatoes
Potatoes like you've never seen before. 😮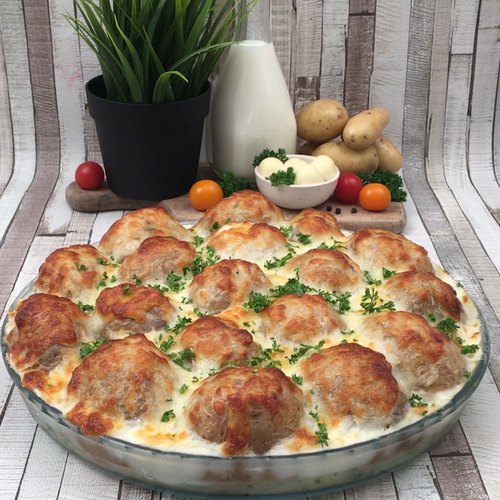 ---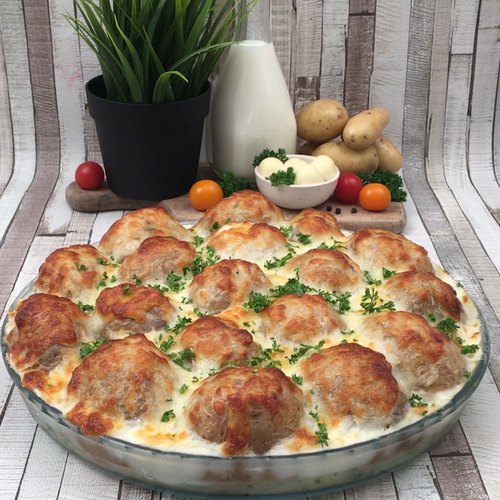 ---
Ingredients for 4 people
9 potatoes
1 lb of ground beef
1 small onion
18 small mozzarella balls
bechamel sauce (or store-bought alfredo sauce)
1 cup of mozzarella cheese
olive oil
parsley
salt
---
Tools
Pie plate
---
Step 1/3
Place the potatoes on a baking tray covered with parchment paper with a drizzle of olive oil on top and bake for 40 minutes at 350 °F — this will take longer if you're using large potatoes. When they come out of the oven, cut the potatoes in half across the width and remove the insides. Crush the potato with chopped parsley and salt and spread it in the pie dish.
Step 2/3
Mix the ground beef with the chopped onion, chopped parsley and salt and form meatballs around each mozzarella ball. Place each meatball in the emptied potato halves.
Step 3/3
Arrange all the potatoes on the mashed potatoes with the meat side down. Pour the bechamel sauce (or alfredo sauce) on top and sprinkle with the grated mozzarella cheese. Place in the oven for 15-20 minutes at 350 °F, until meat is cooked and cheesy is bubbly and golden. If the meatballs need additional time, cover the top with foil so it doesn't burn and bake for an additional 10-20 minutes. Sprinkle with chopped parsley and enjoy!