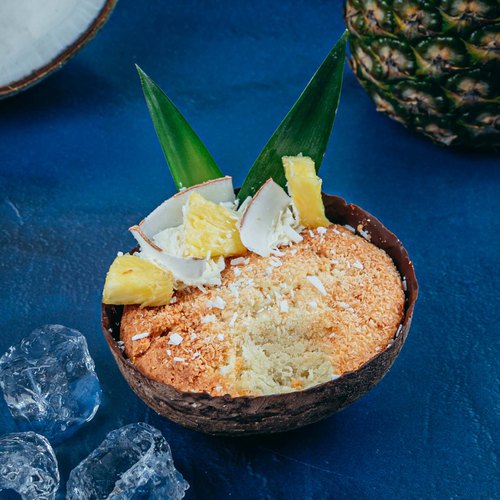 Coconut Cocktail & Cake
Coconut Cocktail & Cake! Go on, crack open this new recipe 😉🍍🥥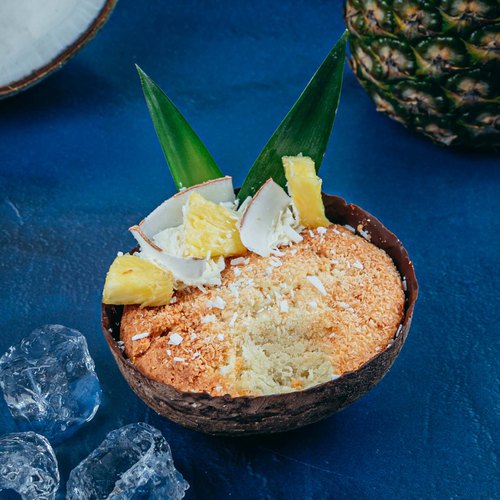 ---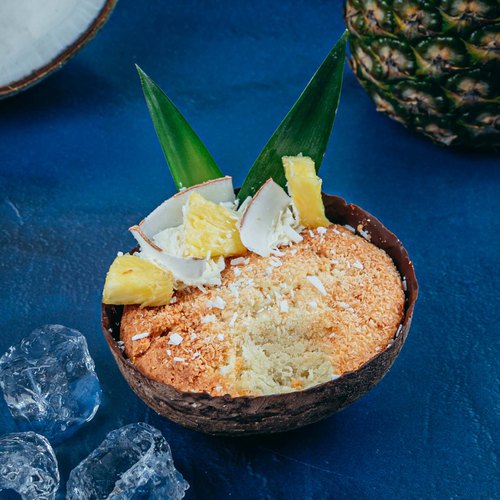 ---
Total time: 1 hour
Cook time: 45 minutes, Rest time: 15 minutes
Ingredients for 3 people
3 coconuts
3 1/2 dark chocolate
1 pineapple
4 rum
3 scoops of chefclub coconut ice cream
4/5 cup of coconut milk
3/5 cup of butter
1/2 cup of sugar
2 egg
1 cup of flour
1 1/2 tsp of baking powder
Salt
9 tbsp of shredded coconut
---
Step 1/3
Mix the flour, eggs, butter, coconut milk, sugar, baking soda, salt and shredded coconut in a bowl. Set aside.
Step 2/3
Open the coconuts and remove the flesh. Fill with 3 shells melted dark chocolate and refrigerate. In the other 3 coconut shells pour the coconut cake batter and cook at 300°F for 30 to 45 min. When the cake has cooled, unmold and place in the chocolate shells.
Step 3/3
Core the pineapple. Blend together the pineapple flesh, coconut ice cream, rum and pineapple juice. Add to the inside of the pineapple, serve with the cake and enjoy!