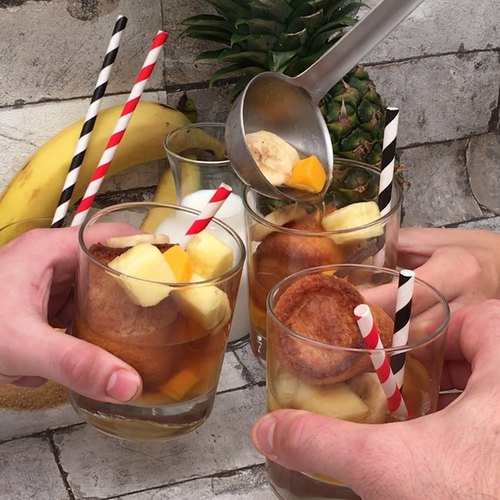 Are you 18 years old or older?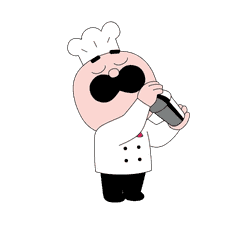 You must have the right to consume alcohol in your country of residence to continue on this site.
Please drink responsibly
Rum Cake Cocktail
All the treats in one glass.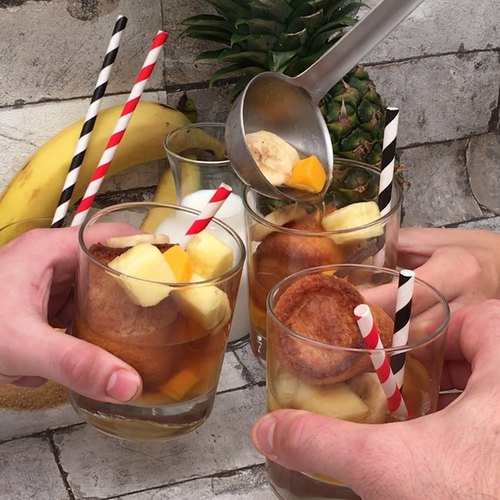 ---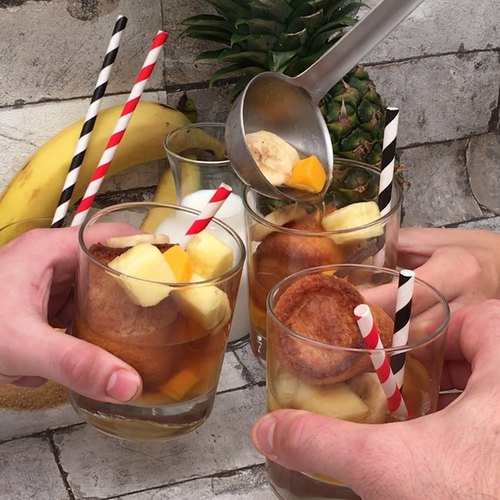 ---
Ingredients for 8 people
1/4 cup of yogurt
1/2 cup of sugar
1/2 cup of flour
3 tbsp of vegetable oil
3 eggs
1 tsp of baking powder
2 vanilla bean
2 bananas
1 pineapple
1 mango
1/2 cup of brown sugar
1 1/2 qts of rum
whipped cream
---
Tools
Shot glasses
Baking tray
Large punch bowl
---
Step 1/2
Mix the yogurt, sugar, flour, oil, eggs, baking powder, and 1 scraped vanilla bean. Pour the mixture into the shot glasses placed on the baking tray and bake for 20 minutes at 350 °F.
Step 2/2
Place the sliced banana, pineapple, and diced mango in the bottom of the punch bowl. Add the sugar, the remaining vanilla bean, and cakes and cover with the rum. Serve in glasses and enjoy by dipping the cakes in the whipped cream.