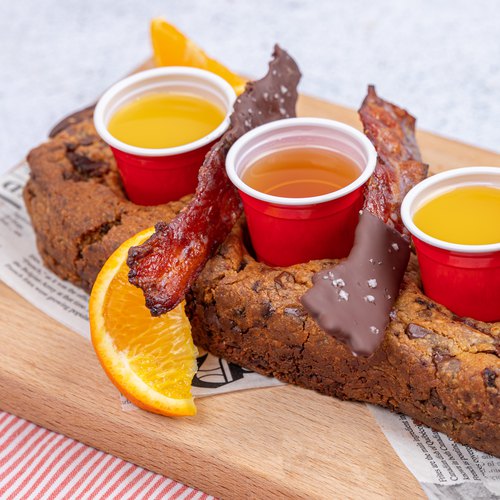 Are you 18 years old or older?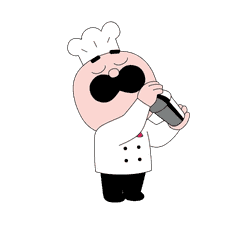 You must have the right to consume alcohol in your country of residence to continue on this site.
Please drink responsibly
Flight Of Brunch Shots
Flight Of Brunch Shots! Eat, drink and be boozy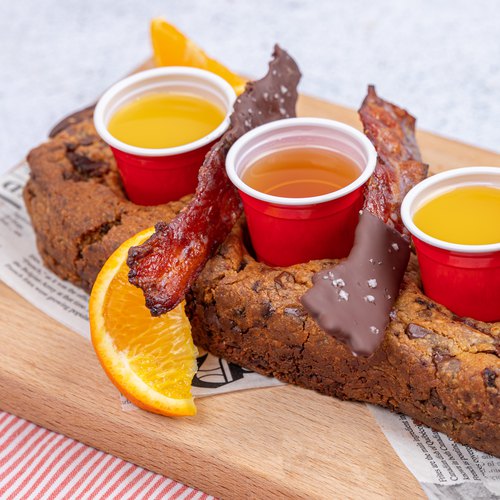 ---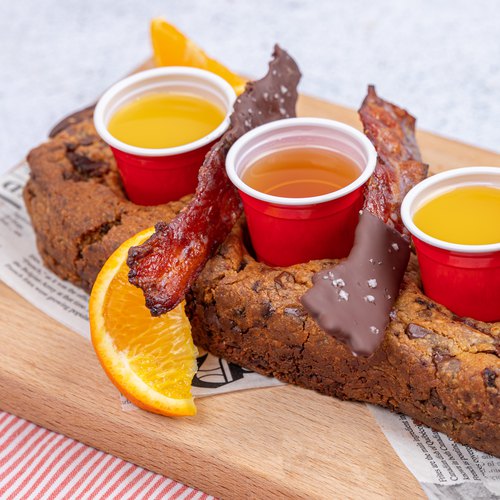 ---
Total time: 40 minutes
Prep time: 5 minutes, Cook time: 35 minutes
Ingredients for 6 people
Bacon
1 cup of butter
3/4 cup of brown sugar
1 egg
1 tbsp of baking powder
1 1/4 cups of flour
Salt
11 oz of dark chocolate
Orange juice
Whiskey
Maple syrup
Orange, peeled and sliced
Butterscotch liqueur
---
Tools
Shot glass
---
Step 1/4
Cook 20 slices of bacon with ¼ cup of butter. Collect the melted butter and whip it over a bowl of ice cubes until creamy.
Step 2/4
Mix the bacon butter with the brown sugar, egg, flour, baking powder and a pinch of salt. Chop the bacon, 6 oz of dark chocolate and mix into the cookie dough. Shape into a rectangle, press 6 shot glasses into the dough and place on a parchment-lined baking sheet. Bake for 20 minutes at 325°F.
Step 3/4
Place 6 slices of bacon on a baking sheet, drizzle with maple syrup and sprinkle with brown sugar. Bake for 10 minutes at 325°F. Dip the bacon slices halfway in melted dark chocolate and sprinkle with salt.
Step 4/4
Replace the shot glasses with small red cups. Fill 3 cups with orange juice. Fill the other cups with whiskey and butterscotch liqueur. Serve with the chocolate bacon and orange slices. Enjoy!