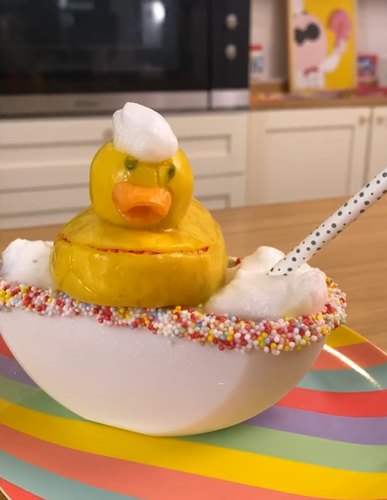 Are you 18 years old or older?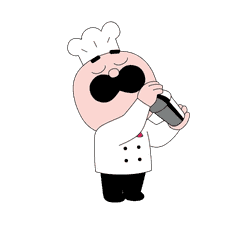 You must have the right to consume alcohol in your country of residence to continue on this site.
Please drink responsibly
Rub A Dub Starburst Tub
Rub A Dub Starburst Tub! With a cute and yummy rubber ducky 😍🛁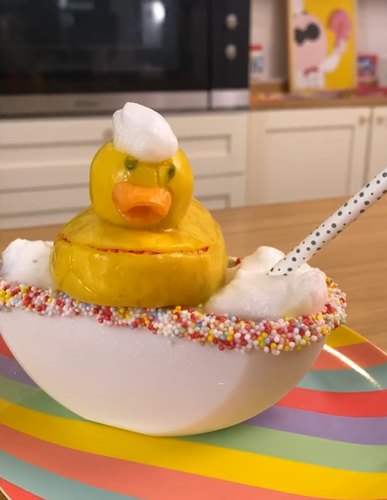 ---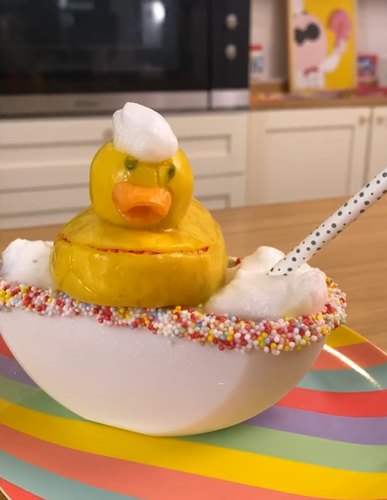 ---
Total time: 1 hour 10 minutes
Prep time: 50 minutes, Cook time: 20 minutes
Ingredients for 1 person
1 container of butter
1 1/2 cups of candy melts
4 tbsp of sprinkles
22 starbursts
1/2 cup of lemonade
1/2 cup of champagne rosé
4 tbsp of egg whites
---
Tools
Chefclub baking mat
parchment paper
Rolling pin or metal rod
Soap bar
---
Step 1/4
Pour melted white canyd melts into an empty butter container. Coat the sides and remove excess. Refrigerate to set and unmold.
Step 2/4
Dip the rim of the chocolate container in additional candy melts and add sprinkles. Set aside.
Step 3/4
Place Starbursts on a non-stick baking mat and bake until melted. Place parchment paper on top and flatten with rolling pin. Place a soap bar in plastic wrap. Wrap the soap with the melted candy and shape into a rubber duck.
Step 4/4
Fill the chocolate container with ice, champagne rosé and lemonade. Add some whipped egg whites. Remove the soap from inside the candy rubber duck and place on top. Serve and enjoy!