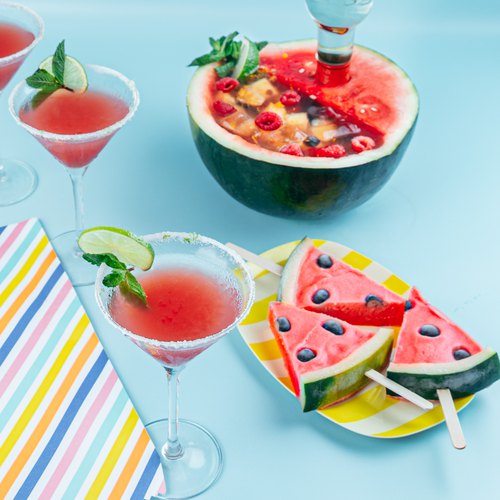 Are you 18 years old or older?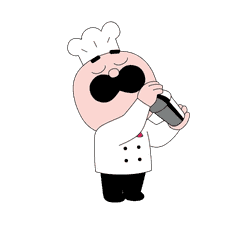 You must have the right to consume alcohol in your country of residence to continue on this site.
Please drink responsibly
Spiked Watermelon Cocktail
Spiked Watermelon Cocktail! Guaranteed to make you smile all summer 😁🍉🍸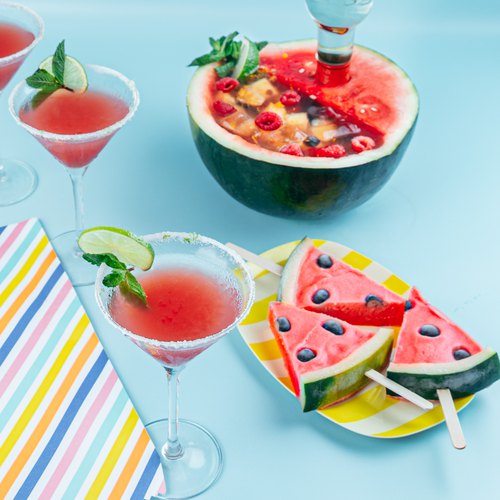 ---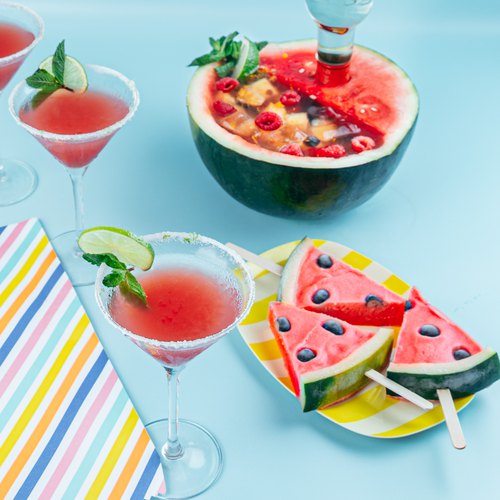 ---
Total time: 1 hour 40 minutes
Prep time: 40 minutes, Rest time: 1 hour
Ingredients for 6 people
1 watermelon
1 bottle of tequila
2 limes
1 tbsp of orange liqueur
1 pineapple
1 container of raspberries
1 container of currants
9 mint leaves
1 container of blueberries
2 egg whites
4/5 cup of powdered sugar
---
Tools
Popsicle sticks
Sieve
---
Step 1/3
Cut the pineapple into chunks. Cut the watermelon in half. Cut half of the flesh from the half of the watermelon, place a coffee filter at the end of the tequila bottle to manage the flow of the bottle and press it into the uncut part of the watermelon . Unmold half of the watermelon flesh, place it in a blender and blend until smooth. Pour the watermelon juice into the space in the watermelon half, filtering with a sieve. Add the orange liqueur, lime juice, ice cubes, pineapple, raspberries and currants. Arrange a slice of lime and a mint leaf on one end.
Step 2/3
Cut a slice of the remaining watermelon, hollow out the inside of the slice, cut the watermelon into pieces and set the hollowed slice aside. Place the pieces of watermelon in a salad bowl and reserve them for 30 minutes in the freezer. Make 6 incisions in the hollowed-out slice of watermelon, push the ice cream sticks into each incision. Place the frozen watermelon pieces, the egg white, the powdered sugar in the mixer then mix until smooth. Pour the watermelon sorbet into the center of the hollowed piece. Add the blueberries and set aside for 30 minutes in the freezer.
Step 3/3
Fill 3 cocktail glasses with crushed ice. Pour the watermelon cocktail into each glass, decorate the glasses with a slice of lime and mint leaves. Serve and enjoy!